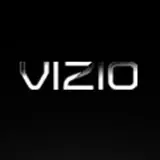 Vizio has unveiled their top of the class 2010 lineup of HDTVs heading into CES that fall under the new XVT Pro Series line.
Leading the way is the 72″ XVTPRO720SV LED TV with built-in wireless HDMI, LEDs that cover the entire screen surface, Internet Apps, 5 HDMI inputs, Smart Dimming that controls the LED intensity, and Full HD3D (i.e. 1080p per eye 3D support to match the newly finalized Blu-ray 3D spec). LED XVT sets with identical specs save the addition of an "Advanced True Wide Polarizer" will be available in 55″ and 47″ models as well (XVTPRO550SV and XVTPRO470SV).
In an unusual move for Vizio, the company will be offering their first cinema wide screen in the 21 x 9 aspect ratio (2:35:1). The XVTPRO580CD sports a resolution of 2560 x 1080p covering its 58″ diagonal viewing area surrounded by a brushed aluminum chassis. Other specs include 1 million to 1 Mega Dynamic Contrast Ratio, Smart Dimming, and 120 Hz with Smooth Motion technology. This set will not include 3D support.
The widescreen XVT Pro Series sets are due in stores this August while the XVT Pro Cinema Wide set is due later in the year.