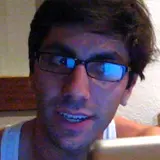 The docu-movie you were supposed to know nothing about, Catfish, is scheduled for a DVD and Blu-ray debut on January 4, 2011 from Universal Studios Home Entertainment.
The film from filmmakers Ariel Schulman and Henry Joost documents the journey of Ariel's brother, Nev, as he sets out to meet a woman he met through Facebook. It is unofficially though appropriately the perfect bookend to David Fincher's The Social Network which explores the birth of Facebook through the eyes of its co-founders.
Universal's full press release is not yet available so there's no additional Catfish on Blu-ray information to pass along at this time. Look for an update in the near future.