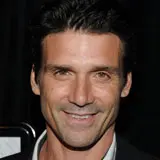 Captain America will be squaring off against more than the Winter Soldier when his second solo adventure hits theaters.
Variety has confirmed that Frank Grillo (The Grey) has won the part of villain Crossbones in Captain America: Winter Soldier. The comics, Crossbones is a henchman of Red Skull who eventually goes on to lead the assassination of Captain America. He does not have any super powers, but what he lacks in enhanced senses and strength he makes up for by obtaining a mastery in various forms of hand-to-hand combat including martial arts, street-fighting and more. Crossbones also is more than proficient with firearms and other types of deadly projectiles.
Later on during his comics appearances, Crossbones did acquire the ability to generate a "circle of energy" just in front of his face that could fire deadly beams at targets.
In addition to Crossbones, Captain America (Chris Evans) will have to face his old best friend Bucky Barnes whom has become the Winter Solider (Sebastian Stan reprises the role). There is no evidence yet that Red Skull will appear in the film.
Cap will get some help from Falcon (Anthony Mackie), a future member of The Avengers that will be introduced into the Marvel Cinematic Universe for the first time in the film.
Variety also reports that S.H.I.E.L.D. members Nick Fury (Samuel L. Jackson), Maria Hill (Cobie Smulders) and Black Widow (Scarlett Johansson) will also play a part in Captain America: Winter Soldier. Oddly enough Jeremy Renner (Hawkeye) appears to have been excluded.
Captain America: Winter Soldier begins production early next year under directors Christopher Markus and Stephen McFeely. Marvel and Disney will release the film on April 4, 2014.
Source: Variety