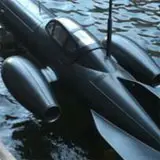 The first images of what is likely a Hydra submarine from Joe Johnston and Marvel's Captain America movie starring Chris Evans, Hayley Atwell and Hugo Weaving have emerged and they offer further insight into the retro-futuristic vehicles Hydra will be piloting in the film.
The sleek submarine looks sort of like an underwater rocket ship or something Batman would be seen cruising the waters in. The sleek aesthetic matches earlier images of Hydra motorcycles spotting filming in the UK countryside. I included their pic below the submarine images for reference.
Filming continues on Captain America: The First Avenger in the United Kingdom with the finish product hitting theaters in July, 2011. Check out some earlier pics of Chris Evans on the Captain America set.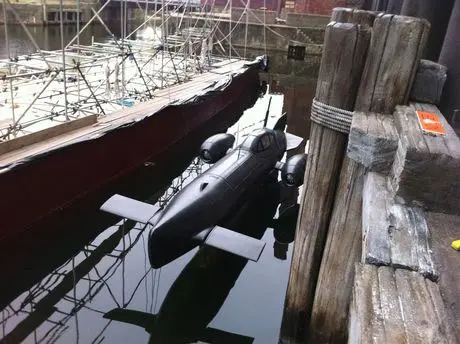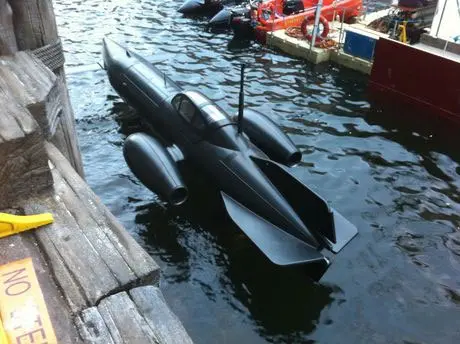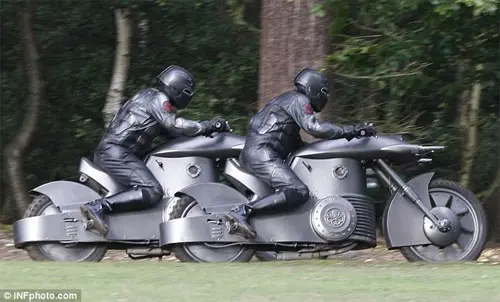 Source: Liverpool Daily Post