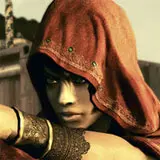 Capcom today announced plans to release new downloadable content for Resident Evil 5 on Xbox 360 and Playstation 3 in February and March of next year.
The DLC onslaught will begin on February 17 on Xbox 360 and a day later on PS3. It begins with a new episode titled Lost in Nightmares and an accompanying costume pack with a refresh of Mercenaries Mode including 8 new playable characters and loadouts. A second unnamed episode and costume pack will become available on March 3 for Xbox 360 and again a day later for PS3.
Lost in Nightmares had been referenced in the retail version of Resident Evil 5 via cut-scenes but is expanded into its own played episode. The official Capcom description reads, "Lost in Nightmares finds BSAA agent, Chris Redfield, working with his partner, Jill Valentine, as they investigate Ozwell E. Spencer's hideaway. Spencer, the evil mastermind and co-founder of Umbrella Corporation, has been hiding a new evil deep within the basement of his mansion. Chris and Jill discover this grotesque evil standing in their way as the two enter deeper into the catacombs beneath the mansion."
New boxed Gold Editions of Resident Evil 5 will be available on March 10 that include the original retail version of the game and all new downloadable content in one convenient package priced at $49.99.