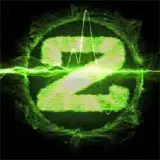 Activision Blizzard and Infinity Ward can now safely proclaim what we all have suspected for the better part of a week. Call of Duty: Modern Warfare 2 is the biggest entertainment launch in history.
In a scant 5 days, Modern Warfare 2 has gobbled up $510 million worldwide and is well on its way to over $1 billion in total business. The launch is $50 million better than the previous video game record holder Grand Theft Auto IV which sold 6 million units for $500 million in the same time frame.
The success of Modern Warfare 2 does not stop there. Its impressive 5 day totals top the best worldwide box office opening held by Harry Potter and the Half-Blood Prince and the best domestic box office opening by The Dark Knight. Single day records also fell for all of film, video games and even the $220 single day book record held by Harry Potter & The Deathly Hallows.
With millions of copies of Modern Warfare 2 in consumers hands, Xbox Live Marketplace records have also been swallowed up in the game's wake. New records include 5.2 million total hours logged on the first day, 2.2 million unique gamers on the first day, and 11 million achievements unlocked on the first day.
Call of Duty: Modern Warfare 2 still has plenty of room to keep those sales chugging along with the holiday shopping season sweet spot yet to come, unfavorable economic climate or otherwise.
Read our Modern Warfare 2 review
Shop for Modern Warfare 2 regular, hardened or prestige edition for Xbox 360, PS3 or the PC at Amazon.com.