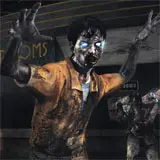 Activision sent along the inevitable email this morning that claims victory for Call of Duty: Black Ops 2 as the biggest entertainment launch of the year.
Treyarch's latest Call of Duty sales topped $500 million in the game's first 24 hours of availability, well beyond the estimated $400 million earned by last year's entry Modern Warfare 3. Activision also reports that social media led to Black Ops 2 being the top trending Twiter term in 23 countries on its launch day.
Black Ops 2 will need to continue its torrid sales if it plans on catching Modern Warfare 3's five day sales record of $775 million. That should happen with the roughly $100 million head start on the first day.
Activision should also get a small boost when Call of Duty: Black Ops 2 appears on store shelves beginning this Sunday, November 18 for Nintendo's Wii U console. Though those sales will be dwarfed by the Xbox 360, Playstation 3 and PC numbers, it's an additional revenue stream for the venerable franchise that didn't exist in prior years.
A breakdown of Call of Duty: Black Ops 2 sales by quantity and system should be available in the days ahead.