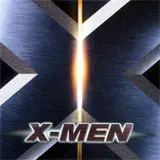 After Brian Singer accidentally let slip at the Avatar world premiere his intentions to return to the X-Men franchise, Fox and Singer have made the official announcement and provided the first details on the film.
Singer is set to helm X-Men: First Class, a turn-back-the-clock project he has been circling since this past summer. Fox latched onto the writer/director's latest treatment which revolves around a young Xavier and Magneto and the events which led to their relationship breaking apart. Jamie Moss (Street Kings) has been tapped to write the script.
The film will also follow the creation of the X-Men school, introduce a new villain, include a romantic element and feature some of the X-Men that have already appeared in previous films. Singer wants to keep their identity a secret for now.
Fox still has intentions to develop a standalone Magneto origins film, a Deadpool film and X-Men Origins: Wolverine 2. No telling yet where First Class will fit into the development time line other than Fox wants to move "aggressively" on piecing it together.