Twilight characters love to stare down each other before a big melee battle in a secluded forest opening. These are the signature shots of the Twilight franchise, ones that have made their way into a new promotional banner and international one-sheet poster for The Twilight Saga: Breaking Dawn Part 2.
The banner features Bella (Kristen Stewart), Edward (Robert Pattinson) and Jacob (Taylor Lautner) on the left, assembled together with other vampire covens and the wolf pack. On the right are the Volturi vampires with Jane (Dakota Fanning) and Aro (Michael Sheen) taking the lead. Everyone is staring everyone down in true Twilight fashion.
The international poster highlights the film's three big stars applying their best brooding stares, situated above a gathering of Volturi.
You will need to click the banner below to see it in its full resolution.
The Twilight Saga: Breaking Dawn Part 2 concludes the Twilight films (at least for now) on November 16, 2012.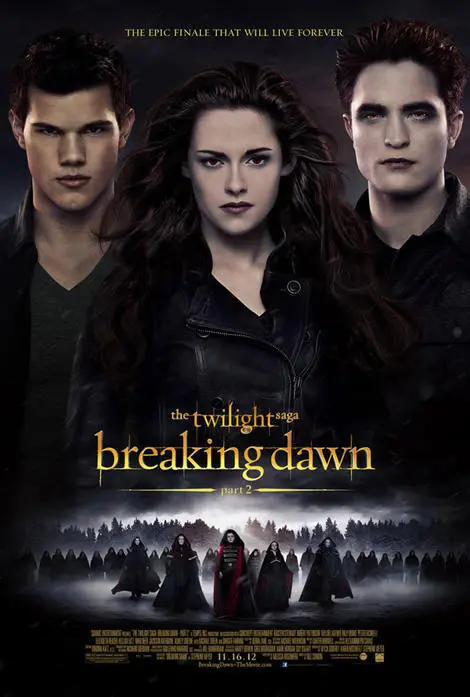 Source: Fandango