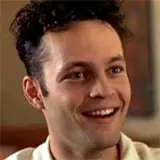 The 1996 indie film that helped launch the careers of Iron Man and Iron Man 2 director Jon Favreau and funny man Vince Vaughn is looking likely to land on a Blu-ray Disc player in the near future.
The early 2010 release of Couples Retreat on DVD and Blu-ray, scheduled for theatrical release on October 2 and the fifth film pairing Favreau and Vaughn, could be speculatively providing the marketing opportunity to bring Swingers to Blu-ray. Or Miramax Home Entertainment has another reason to release the comedy cult classic in high definition.
Whatever the reason, the title is in the works and a time table for release is currently unknown. I will pass along additional information about Swingers swinging its way onto Blu-ray as it surfaces.