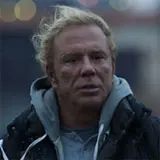 The Super Bowl is upon us so before we shut down from a beer, football and snack coma this weekend, we wanted to pass along a juicy new batch of Blu-ray Disc release date rumors.
Early retailer placeholders are suggesting the Fox catalog comedies Big starring Tom Hanks and There's Something About Mary will arrive on April 28 or March 5. Fox's The Day the Earth Stood Still remake with Keanu "I was born to play this non-emoting part" Reeves is eyeing a March 31 landing date.
Doubt, currently up for numerous Oscars,looks to be on track for an April 7 bow. Another heavily nominated film, The Wrestler, is rumored to hit the street on April 21.
Other rumored release dates include Adam Sandler's Bedtime Stories in early April, Catwoman (2004) on March 10th to tie in with The Batman Anthology set, The Princess Bride on March 17 and Marley & Me on March 31.
Please remember that all of these dates should be considered rumor until officially confirmed by the studio. You can view all the confirmed upcoming Blu-ray titles in our Future Blu-ray Releases section.