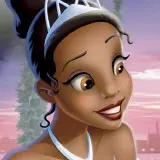 Quite some time has passed since our last Blu-ray rumor report and you all are probably chomping at the bit for some news. So today I bring you a collection of rumors, some with confidence and others with a barrel of salt.
Current information leads us to believe that March 16 will bring us a pair of films from this past holiday season in the form of Disney's The Princess and the Frog and Sony's Armored. One of those became a hit and the other not so much.
Looking ahead a month, the April selection of Criterion Collection titles are rumored to include M (Fritz Lang's) (1931), The Leopard (1963), Make Way for Tomorrow, and The Red Shoes (1948).
Thanks to online retailer Amazon.com, we should expect the sixth season of HBO's Entourage on Blu-ray in likely the summer time frame. An active pre-order is already up with a $34.99 price.
Click here to pre-order Entourage: Season Six on Blu-ray at Amazon.com.
Earlier this week there was a lot of commotion surrounding The Back to the Future Trilogy coming to Blu-ray this year after an ad slick that appeared in December was debunked as fan made but Universal confirmed the set is in the works. That's fantastic news except it has been widely known Back to the Future was in the works and coming this year as much as six month ago. Look for it in the latter half.
To wrap our report we bring up one of the most sought after Blu-ray sets of them all: The Alien Quadrilogy. A new rumor suggests this set that would include Alien, Aliens, Alien 3 and Alien Resurrection could be in stores as early as April. I personally think its better suited for a November release but will keep a close eye on this rumor to see if it picks up steam.