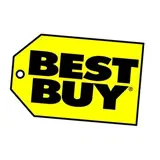 Best Buy's Black Friday ad has hit the Internet following a spate of other leaks from retailers including Walmart, Sears, K-Mart and more. As expected it's full of home entertainment offers you'll need to be up bright and early to take advantage of when their doors fling open at 5am.
The heart of a home entertainment system is your television and to accommodate buyers looking for an upgrade, Best Buy is offering a Panasonic Viera 50″ Plasma HDTV as a doorbuster special for $699.99. The flashy set typically sells for $999.99. Other TV deals inlclude a Samsung 55″ LED set for $1499.99, a Sony 46″ LCD set for $698.99, and a Samsung 46″ set for $797.99.
The Blu-ray doorbuster special is a Toshiba Blu-ray player (BDX1100) for $59.99. You can couple that with a selection of Blu-ray movies priced at $9.99 including Predators, Saving Private Ryan and Prince of Persia: The Sands of Time.
For gamers there is a Wii console bundle doorbuster that includes the black or white Wii, a Nunchuk controller, Wii Sports and Wii Sports Resort games for $169.99. There will only be 15 of these bundles per store. Meanwhile Sony has a PS3 bundle deal including a PS3 slim, LittleBigPlanet GOTY edition, ModNation Racers and Pixar's Cars on Blu-ray for $299.99. Microsoft's Xbox 360 bundle is Lego-themed and includes a 4GB console as well as Lego Batman, Star Wars and Indiana Jones.
Other deals including Nintendo DSi and Mario Party for $149.99, Halo: Reach, Fable 3 and Fallout: New Vegas for $39.99, and all of EA's 2011 sports titles including Madden 11 for $34.99.
Check out a scan of the full Best Buy Black Friday ad here.