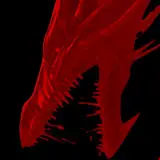 BioWare today announced the long-rumored third entry in the Dragon Age fantasy RPG franchise, Dragon Age III: Inquisition, is quite real and well into development.
In the announcement, executive producer Mark Darrah explained that he and his team have been working on Inquisition for over two years. They did not want to announce anything unless they had something to show.
And they don't have anything to show as of yet.
But Darrah does go on to explain that Dragon Age III: Inquisition will run on a completely new engine that is based off of DICE's (Battlefield, Medal of Honor) Frostbite 2 engine. BioWare and DICE are working closely together to ensure Frostbite 2 offers the perfect foundation for Inquisition.
Darrah also says that BioWare and his team have been listening to the fans, and they will continue to listen as the game enters the last phase of production. General manager of BioWare Edmonton and BioWare Montreal Aaryn Flynn adds,"With Dragon Age 3: Inquisition, we want to give fans what they're asking for – a great story with choices that matter, a massive world to explore, deep customization and combat that is both tactical and visceral."
BioWare is aiming to put Dragon Age III: Inquisition into stores in late 2013. By then the game will have been in development for three solid years. It's too early to know which platform(s) the next Dragon Age will be released on.