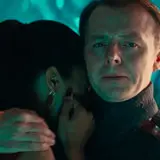 Amazon.com's Gold Box Deal of the Day has dipped into the realm of video games and picked one of this year's contenders for Game of the Year in BioShock Infinite to put on sale for a mere 24 hour time period.
For today, Sunday, May 19 only, Amazon is selling BioShock Infinite for Xbox 360 and Playstation 3 at $39.99. The PC version is even lower at $34.99. No matter which version is chosen, Amazon will ship the game for free with super saving shipping.
The sale price works out to a 42 percent discount over the typical $59.99 price BioShock Infinite has been selling for since its release. This type of heavily discounted sale is typically found around the holidays later in the year. If you were thinking of picking up the Irrational Games sequel this summer, this is as good a time as any.
Click here to buy BioShock Infinite for the platform of your choice with free shipping at Amazon.com, while the sale price lasts.