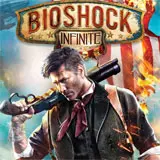 Irrational Games aimed high with BioShock Infinite and it appears as if the risks taken and development delays have most definitely paid off.
This morning 2K Games lifted the embargo on BioShock Infinite reviews and the early word is simply "wow." At MetaCritic, the PC version of BioShock Infinite has an average score of 95 out of 100 based off 30 reviews. Of those 30 reviews, every single one of them is positive.
It's the same story for the Xbox 360 and Playstation 3 versions as well. Though the number of reviews published thus far is only around ten, the Xbox 360 meta score is 96 and PS3 is 95.
Obviously these scores will bounce around a little as more reviews trickle in. Even so, it's clear that Irrational Games and 2K Games have an early contender for "Game of the Year."
If these mid-90s scores hold, we could be looking at one of the most successfully graded games of this console generation. Currently BioShock Infinite for Xbox 360 ranks sixth on the all-time Xbox 360 charts at MetaCritic. Ironically just ahead of it is the original BioShock.
BioShock Infinite lands on store shelves beginning tomorrow, March 26. You can pre-order here at Amazon.com and earn free shipping along with the Industrial Revolution Pack for free.