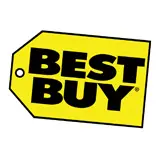 Best Buy's Thanksgiving Day sale runs from Thursday thought Saturday, but that doesn't mean there are not some exclusive Black Friday doorbusters to be aware of.
There will be a total of 42 doorbuster deals available when Best Buy opens its doors at 5am on Friday. I won't list them all here but will point out some that stand out and should be hot targets for the early birds.
There's an intriguing Samsung and Nintendo bundle ideal for small rooms that will net you a Wii console and Samsung 32″ LCD tv for $399.99. This is probably the first doorbuster that will fly out the door and there will be no more than 40 per store. Other Wii doorbusters include a black or white Wii console with Wii Sports, Wii Sports Resort and a Wii Remove Plus for $169.99 (minimum 15 per store); and
The big Best Buy Black Friday tv deal is a Panasonic Viera TC-P50U2 for $699.99 with a minimum of 8 per store. Matching with that is a Toshiba BDX1100 Blu-ray player for $59.99, the cheapest Blu-ray player available anywhere that we've seen for Black Friday.
Check out all of Best Buy's Black Friday deals and their ongoing 3-day Thanksgiving Day ad sales at BestBuy.com.