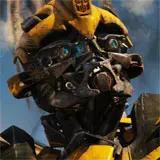 Transformers director Michael Bay and his sound team recently took to the Sony Pictures lot to discuss the sound mix for Transformers: Revenge of the Fallen. Per the LA Times, the director offered up the first hint at what to expect from Transformers 3 after a q/a session wrapped up.
"There will be a nice crescendo ending, offered Bay. "It gets much more into the robot character. The last time you kind of met a few of the robots; this time you're gonna get a much cooler landscape."
By "cooler landscape" Bay could be referring to the Transformer home world of Cybertron which through the first two films has only been seen in flashbacks. Or the term could be a metaphor for the film as a whole rather than taken at face value.
Unlike the jump from Transformers to Revenge of the Fallen that saw the number of robots and explosions jump exponentially, Bay hinted that Transformers 3 would do an about-face and dial back both. Fewer robots doesn't mesh well with a Cybertron theory but is welcome news to the contingent – myself included – who feel Revenge of the Fallen was far too bloated and failed to establish the new Transformers before wiping them out or having them vanish completely.
Transformers 3 is scripted by series newcomer Ehren Kruger and is expected to begin shooting in May. The theatrical release date is July 1, 2011. Megan Fox and Shia LaBeouf are the only confirmed actors to appear though Josh Duhamel and Tyrese Gibson are expected to return.