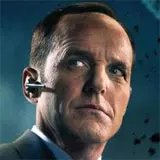 The Avengers stared down the barrels of Universal's Battleship and the frizzy beard of Paramount's The Dictator at the box office on Friday, and once again barely flinched in coming out on top.
Still showing no signs of slowing down headed into its third weekend of release, Disney and Marvel's The Avengers enjoyed another $15.3 million at the box office on Friday. Captain America (Chris Evans), Iron Man (Robert Downey Jr.), Thor (Chris Hemsworth) and Hulk (Mark Ruffalo) have now accumulated $417.3 million domestically, crossing the $400 million mark faster than any film in history this past Thursday.
Battleship starring Taylor Kitsch, Rihanna, Liam Neeson and Brooklyn Decker never had a chance against The Avengers regardless of how much money Universal poured into it, which turned out to be somewhere just north of $200 millon depending on where you get your information. It's weak $9 million domestic opening on Friday puts it on pace for maybe a $30 million weekend, hardly a strong showing for a film that showcases visual effects on par with Transformers. Unlike that popular and insanely profitable franchise, audiences were able to connect with the Autobots and Decepticons, while they couldn't care less about generic aliens invading the Pacific and Hawaii.
Demand has been so strong for The Avengers at cinemas that it actually played at roughly 600 more theaters than Battleship did. Hulk smashed the U.S. Navy and dished out Taylor Kitsch's second straight big budget box office bomb following this spring's John Carter.
Overseas has been much kinder to Battleship with $215 million in the bank and counting. While Battleship's domestic earnings are far less than spectacular, the combination of international business and home video sales later this year could make it far less of a flop than its opening day in North America makes it appear to be.
Sacha Baron Cohen and The Dictator secured third place on Friday with a $5.7 million haul. Including Wednesday and Thursday showings, The Dictator has now made $9.8 million overall. Look for its weekend gross to land somewhere around $15 million and its 5-day total in the low $20 million range.
Wrapping the top five is Lionsgate's What to Expect When You're Expecting with $3.9 million and Warner's Dark Shadows starring Johnny Depp with $3.8 millon. Whether they'll stay in this order through the weekend is a toss up right now.
Through Sunday, The Avengers is expected to top $50 million and maybe make a run at $55 million depending on how strong Saturday and Sunday business is. It will jump up three or possibly four places on the all-time list headed into next week. By next weekend, we'll be talking about how The Avengers surpassed Star Wars to move into the top five all-time grossing movies list.
Check back tomorrow afternoon for the studio weekend box office estimates to see if The Avengers reach $50 million and Battleship $30 million.