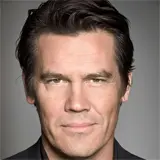 Warner Bros. needs a new Batman to take on Henry Cavill as Superman in the upcoming Man of Steel sequel, Batman vs. Superman. Though it's still a little early for actors to be called in for meetings and auditions, an early list of names being tossed about internally at the studio has gone public, and it has some surprise names on it.
Batman showing up in the Man of Steel sequel was first announced at Comic-Con during the Warner Bros. panel last month. Director Zack Snyder revealed the sequel was coming in 2015, that he was directing it, and that Batman and Superman would be sharing the same screen in a motion picture for the first time ever.
With production on Batman vs. Superman expected to get underway in early 2014, the process for figuring out who will nab the highest profile comic book movie role currently available is in the early stages of getting underway. No one has been called in by the studio, but insiders have let slip some names under consideration to The Hollywood Reporter.
Topping the list of names is Josh Brolin, seen recently opposite Will Smith in Men in Black 3 and also having starred in Warner's Gangster Squad and Jonah Hex. He also stars in Frank Miller's upcoming Sin City: A Dame to Kill For, and with Batman vs. Superman being loosely based on Miller's The Dark Knight Returns, the connections and familiarity amongst the key players here is impossible to ignore.
Two other big names include True Blood werewolf Joe Manganiello and another Gangster Squad alumni, Ryan Gosling. Manganiello was apparently a finalist for the Superman role and lost out to Cavill, while Gosling brings a little more youth to a role that could expand five or more years into numerous other films.
Other names in the mix and all members of the 35-49 demographic are British actor Richard Armitage, Matthew Goode from Snyder's Watchmen, and Max Martini from Pacific Rim. None of these actors are unknown, but all would be considered less known and bring less baggage from their previous works to the table.
Until Warner Bros. cast someone new in the role of Bruce Wayne/Batman, I wouldn't count out the possibility of Christian Bale suiting up again. Bale has said he would never return to the role. However, in Hollywood money talks and Warner Bros. could throw Robert Downey Jr. money in Bale's direction if they wanted to continue the legacy of that particular Batman.
Source: THR