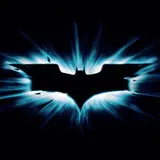 I must admit, it was originally hard to believe these new Batman 3 "facts" that surfaced recently at ComicBookMovie.com seeing as how we just learned yesterday that the Christopher Nolan, Jonah Nolan and David S. Goyer script for The Dark Knight sequel is now underway. Then again, the timing matches perfectly with the first "fact."
They purportedly come from an anonymous source within Warner Bros. with access to the plot outline. Clear your mind and take a look.
The plot should be outlined in time for the screenwriting to begin in February.
The Riddler is the primary villain and he figures out Batman's identity.
Arkham Asylum will figure prominently in the story.
Several classic villains will cameo, including the Penguin and Mr. Freeze (though as Dr. Fries, not as the supervillain).
Barbara Gordon will have a featured role.
Commissioner Gordon will mention Metropolis and possibly Lex Luthor.
Dick Grayson may be in the movie (though probably not as Robin).
The "fact" that jumps furthest from the previous two films is the mentioning of Metropolis and Lex Luthor by Commissioner Gordon. Warner has not attempted to tie together their DC Comics films thus far, so why start now?
Yesterday we learned that Warner Bros. has enlisted Christopher Nolan to oversee or mentor a reboot of the Superman franchise. With Nolan now having a hand in Batman and Superman, he has incentive to start linking the films and creating continuity.
This also could be a first step towards a future crossover Justice League film after the previous attempt fizzled out. Warner Bros. must surely be jealous of how smoothly Marvel's march towards The Avengers is moving along and how fans are gobbling up each and every crossover cameo in Marvel films thus far.
Those are pretty good reasons to start now.
It will be some time before these "facts" are proven true or false. If true, Batman 3 could be the DC Comics film that opens the biggest can of worms.