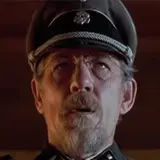 Brian Singer's Apt Pupil starring Brad Renfro, Ian McKellen and Joshua Jackson is coming to Blu-ray Disc on June 7 from Image Home Entertainment.
Apt Pupil was the second film from Singer after his big directorial debut with The Usual Suspects. The film is based on the Stephen King 1982 novel of the same name and was released theatrically in October, 1998. Despite Singer's rising status and King's name, Apt Pupil failed to reach $9 million at the box office.
Image has yet to release any details about Apt Pupil on Blu-ray but it is now available for pre-order at Amazon.com.
Click here to pre-order Apt Pupil on Blu-ray for $12.99 at Amazon.com (28% off the $17.97 list price).