When Anne Hathaway first auditioned for the role of Selina Kyle / Catwoman in Christopher Nolan's The Dark Knight Rises, she actually thought she was up for the part of Harley Quinn. Or anyone other than the character Michelle Pfeiffer and several actresses before her had already put their stamp on.
Once she realized what was at stake, it must have immediately clicked that at some point in the film, her character would be burglarizing someone. Yet the only shots of Catwoman released to the media over the past several months have shown her either riding the Bat Bike or standing around looking sexy.
In this latest batch of The Dark Knight Rises images from the pages of the new Summer Movie Guide edition of Entertainment Weekly, Catwoman can be seen peeking over her shoulder with a cracked open empty safe in front of her. That's the Catwoman we all know and love. The one who rips off first and kisses and tells later. Though I suspect she expected that safe to not be empty.
Elsewhere in the images you can see Batman (Christian Bale) using an iPad-like device to control something, Bane (Tom Hardy) and his thugs taking it to Gotham's version of Wall Street, Selina Kyle and Bruce Wayne sharing a dance, Bruce Wayne chatting with Lucius Fox (Morgan Freeman) while reading the Gotham Newspaper (wouldn't he use his iPad instead?), and Joseph Gordon-Levitt as on alert beat cop John Blake.
July 20 is when The Dark Knight Rises will take theaters by storm, threatening every opening day and weekend record there is.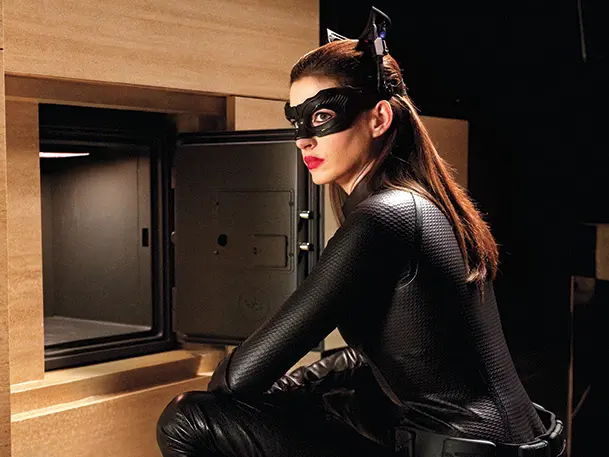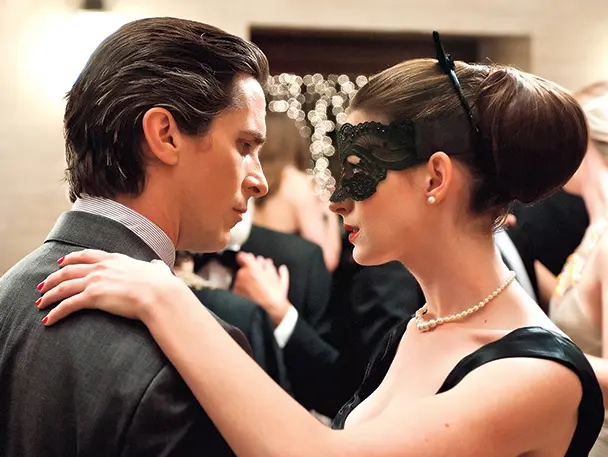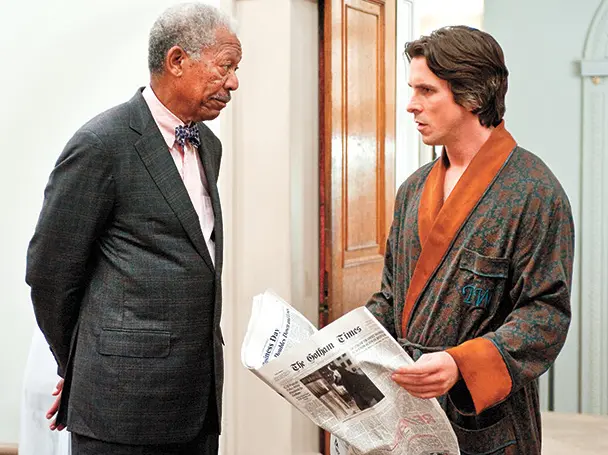 Source: Batman News