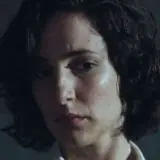 Angelina Jolie is flexing her directorial and writing muscle in her debut film In The Land of Blood and Honey. A first glimpse at the film was revealed via a trailer on Friday which you can watch in its entirety below.
In The Land of Blood and Honey is set within war-torn Bosnia and explores both the harsh realities of wartime violence and crimes including using women as human shields, and how war affects love. It revolves around a Bosnian-Muslim woman and her Serbian man who are torn apart during the Bosnian war in 1992.
To aid in the film's authenticity, Jolie cast unknown Bosnia actors Rade Serbedzija, Zana Marjanovic and Goran Kostic, and had them shoot the entire film in English and Serbo-Croat languages simultaneously. While each version will be virtually identical, there could be subtle differences in the performances.
The trailer includes the messages "Love can change what we want" and "War can change who we are." It's a somber look at the war and how it affects people, mixed with scenes of romance that offer a glimmer of hope and happiness in an otherwise terrible situation.
Getting the film to the big screen has not been easy for Jolie. She ran into resistance while shooting the film last year when a group of female war victims criticized the relationship between the Bosnian-Muslim woman and a man that should have been her enemy and not lover. The protest lead to the government minister canceling the film permit for Jolie in Bosnia, but she eventually got the film made.
In The Land of Blood and Honey from Angelina Jolie is coming to U.S. theaters on December 23.