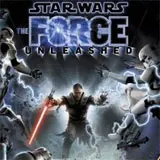 Online retailer Amazon.com has slashed the price on several Nintendo Wii games and accessories as part of their Gold Box 15 Days, 15 Deals videogame promotion.
The most significant item marked down is LucasArts' The Force Unleashed Wii game. Typically priced at $49.99, Amazon is selling it today only for $25.98. The move has shot the game up to the number one videogame sales spot for today.
You can grab a copy of Star Wars: The Force Unleashed for Wii while the price is still low by clicking here.
Other games receiving a big price reduction today include Namco's Active Life Outdoor Challenge from $59.99 to $39.98 and Capcom's We Love Golf! from $39.99 to $19.98.
Accessories on the cheap include the Wii Fit Balance Board Clear Silicone Sleeve from $19.99 to a mere $2.98, Wii Fit Energy Pak from $19.99 to $4.98, Wii Power Adaptor from $24.99 to $3.98 and the popular Wii Maracas for Samba Di Amigo from $14.99 to $4.98.
You can check out and shop all of these great Wii deals by clicking here.