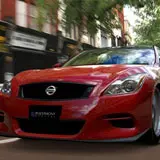 Online retailer Amazon.com has slashed the price of Sony's Gran Turismo 5 Prologue for Playstation 3, immediately sending it skyrocketing to near the top of their videogame bestsellers list.
The new and possibly temporary price for GT5P is $22.99, by far the lowest the retailer has ever listed it for. In comparison, the retail price is $39.99.
With the cut, GT5P sits alone in the #2 spot on Amazon's hourly updated bestsellers list, surpassing Wii Fit and the also reduced in price Fable II Limited Edition set.
Check out Amazon's complete videogames bestsellers list right here.