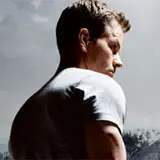 Online retailer Amazon.com has launched a new buy two, get one free Blu-ray Disc sale to help move some older catalog titels.
All three titles must be selected from a pool of 109 featuring titles from Paramount, Lionsgate and other publishers.
Paramount's Mission Impossible Films on Blu-ray headline the list. Other notable inclusions include Mr & Mrs Smith, Next, Shooter and others.
This 3 for 2 Blu-ray sale at Amazon.com will run for a limited time only. It will be pulled without notice so if you want in on the deal you had best act fast.