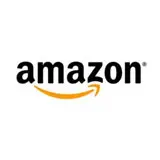 Online retailer Amazon.com has brought back their fun and very successful buy two titles on Blu-ray Disc, get one free offer.
As of this morning there are a total 347 titles eligible in the deal covering all kinds of varying price points. For example, the offer's first page lists Hellraiser for $18.99 and The Universe: Season Two for $50.99.
Like most BTGO or BOGO sales, you will get the cheapest of the three titles you choose for free. When shopping be sure to pick three titles with similar prices to get the best bang for your buck.
Visit Amazon.com to browse or shop their new buy two, get one free Blu-ray Disc sale.
This offer ends August 21 so be sure to mark your calendar if you want to get in on the deal.