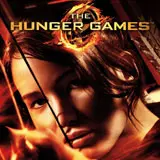 What do Katniss, Dexter and Batman have in common? The films and shows featuring these characters will be on sale today as part of Amazon.com's Black Friday 2012 deals in Blu-ray and DVD.
At 11:19am EST, Amazon will refresh its Lightning Deals and lower the price of The Hunger Games on Blu-ray starring Jennifer Lawrence, Josh Hutcherson and Liam Hemsworth down to only $8.99. Also getting a price drop at this time is Journey 2: The Mysterious Island, which also stars Hutcherson, down to $7.96.
Then at 3:19pm EST, Amazon will call on the Batman and sell The Dark Knight on Blu-ray for a mere $3.96. This is a great pickup if you're planning on picking up The Dark Knight Rises on Blu-ray when it releases on December 4. Also going up at this time is The Twilight Zone: The Complete Series for $149.99.
The final Blu-ray Lightning Deals for today go up at 11:19pm EST and are focused on television series. First is a pack including Spartacus: Blood and Sand and Spartacus: Gods of the Arena for $32.99. Showtime's Dexter: Seasons 1-5 wraps today's Lightning Deals by dropping to $104.99, a full $50 less than it is listed for right now.
These Lightning Deals have a habit of selling fast so be sure to time them perfectly and be on the page of the product you wan when the clock strikes the launch time. Use the link below to access direct links to all of today's Lightning Deals and Black Friday 2012 deals at Amazon.com.
Click here to go to Amazon's Lightning Deals for Blu-ray and DVD, then click "upcoming" to view just the deals for the rest of the day.