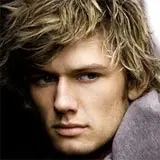 Kristen Stewart will be paling around with Magic Mike's Alex Pettyfer in Nick Cassavete's upcoming action flick Cali.
Pettyfer will play Stewart's love interest who partners with her in creating and selling a fake snuff film for big bucks and then subsequently run off. After several years pass, Stewart is called back to "Cali" to save her younger sister in peril, presumably from the same folks that she and Pettyfer ripped off in the snuff film deal.
Magic Mike was a breakout role for Pettyfer after he starred in three lesser-performing films: In Time, Beastly and I Am Number Four, the latter of which was positioned to become a big young adult franchise. In Cali, he'll get a turn at more edge and gritty fare.
For Kristen Stewart, Cali marks her second adult role after starring in Summit's Twilight films over the past half-decade. She will next be seen as Marylou in Walter Salles' On the Road, and appeared earlier this summer in Rupert Sanders' Snow White and the Huntsman.
Nick Cassavete will begin shooting Cali this summer for a 2013 release.
Source: Variety