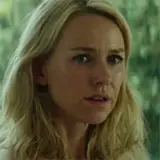 Anne Fontaine's Adore starring Naomi Watts and Robin Wright will be released simultaneously in theaters via Exclusive Releasing, and Exclusive Media company, and VOD via Paramount Home Media on September 6.
Fontaine is best known for directing the French film Coco Before Chanel. Adore, a tale about two moms who fall for each other's sons, marks the directors first English language film.
Here's the Adore official synopsis, followed by a trailer:
Set in an Australian seaside town of otherworldly beauty, Adore follows two women's plunge into uncharted waters as they explore the intricacies of love, family, morality and passion. Watts and Wright deliver riveting performances as two life-long friends who become romantically involved with each other's sons.