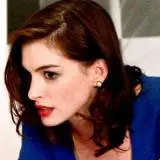 The Winter Olympic Games kicking off did not impact the North American box office results this holiday weekend according to early estimates. Not only did the new Warner Brothers romantic comedy Valentine's Day take advantage of the Sunday Hallmark holiday of the same name to haul in big bucks, Universal's remake of The Wolf Man, 20th Century Fox's family fantasy Percy Jackson and The Olympians: The Lightning Thief and Fox's unstoppable Avatar all posted great weekend numbers.
With a cast whose volume rivals only the amount of negative reviews the film received, Garry Marshall's Valentine's Day smooched up a huge $52.41 million from in its first three days. The heavily-hyped comedy, featuring the demographic-pleasing likes of singer Taylor Swift, Twilight hunk Taylor Lautner, Anne Hathaway, Aston Kutcher, Jamie Foxx and Julia Roberts (the latter representing the 'Where are they now?' demographic), made sure it made the most of the twin holiday weekend by opening on a mega-wide 3,666 screen count. While the numbers were huge, so much so that the film's opening stands as one of the biggest for a February, its real popularity and endurance tests will start on Monday, a.k.a. the day after V-Day.
In the second spot was the new franchise hopeful Percy Jackson and The Olympians with an estimated gross of $31.1 million for its first three days from 3,356 screens. Directed by Harry Potter helmer Chris Columbus (the first two, that is), the new family fantasy flick (based on a best-selling series of books, naturally) did not have a holiday to tie into like Valentine's Day did, but that didn't seem to matter much. The kids know the books; the ads make the film look like another Potter and having an HP series director as a selling point was more than enough to get the families into the multiplexes. Should the tykes like what they see and come back for seconds and thirds over the next few weekends, there will no doubt be a follow up heading our way shortly.
It may have taken a few years, two directors, rewrites, reshoots and heavy duty reedits to reach movie screens, but Universal's big-budget horror flick The Wolf Man arrived this weekend to howl up a very healthy $30.6 million estimate from 3,222 screens. Overall, the reviews for the $80 film were pretty savage, but opening weekend crowds for horror films rarely pay attention to what critics have to say. Instead of staying away, horror fans and those drawn by the A-list casting of Benecio Del Toro, Anthony Hopkins, Emily Blunt and Hugo Weaving showed up in force for the remake of the 1941 classic. The opening wasn't as big as the studio's successful reboot of The Mummy, but then again those films had two big advantages: summertime openings and more importantly, a PG-13 rating for each entry.
Fourth spot went to the 20th Century Fox phenomenon Avatar which had another huge weekend with an estimated gross of $22 million, off only four percent from last weekend's take. The new total is $659.6 million with the $700 million mark sure to be passed within the next two weeks.
In the fifth spot was last weekend's number one film, the teen weepie Dear John which dropped 50% to $15.3 million for an estimated ten-day total of $53.1 million. The film gave back the top spot to Avatar on Monday, which was the first sign that word-of-mouth might not be less than stellar. Dropping from first to fifth on a weekend with a love-themed holiday would be another.
Avatar wasn't the only Fox film holding its own in the crowded marketplace. The studio's family comedy The Tooth Fairy dropped only 15% for a weekend gross of $5.6 million to bring its total to $42 million to date. Granted, it's no Avatar, but the film has been hanging tough on the weekends, surviving even the arrival of Percy Jackson. If this keeps up, the movie might finish with a surprising $60 domestic haul.
Seventh spot went to John Travolta's action flick From Paris with Love, off 41% to $4.7 million and a 10-day haul of $15.8 million. Mel Gibson's Edge of Darkness pulled in $4.6 million for a $36 million total. Ninth spot went to Oscar nominee Crazy Heart, which added another 120 screens to its run for an estimated $4 million gross ($16.5 million to date). Rounding out the top ten was Denzel Washington's The Book of Eli with $3.28 million and an estimated total of $87.2 million.
Next weekend Martin Scorsese and Leonardo DiCaprio return to the big screen with their fourth collaboration, the psychological thriller Shutter Island. Be sure to check back this Tuesday to play our weekly Weekend Box Office Prophet game where you can predict what Shutter Island and four holdover films will make for a chance at some cool prizes.
– Shawn Fitzgerald