Jeremy Renner followed in the footsteps of Robert Downey Jr. and Mark Ruffalo this morning by joining the Avengers: Age of Ultron poster parade and revealing the Hawkeye poster on his social media feeds.
What's intriguing about the Avengers: Age of Ultron Hawkeye poster is that it appears to be inspired by the sequence in which several Avengers attack a Hydra base in the snowy woods. The previously released posters of Nick Fury, Black Widow, Iron Man, Thor and Hulk are in an urban environment with Ultron drones flying around like gnats.
Assuming Marvel keeps picking through the original Avengers team for these Avengers: Age of Ultron character poster reveals, Captain America (Chris Evans) should be next on deck. After that we can look forward to Quicksilver (Aaron Taylor-Johnson), Scarlet Witch (Elizabeth Olsen), and hopefully a proper reveal of the machine Marvel is keeping shrouded in secrecy, Vision (Paul Bettany).
Be sure to check out the Avenger: Age of Ultron Iron Man poster, as well as Hulk, Nick Fury, Thor and Black Widow posters.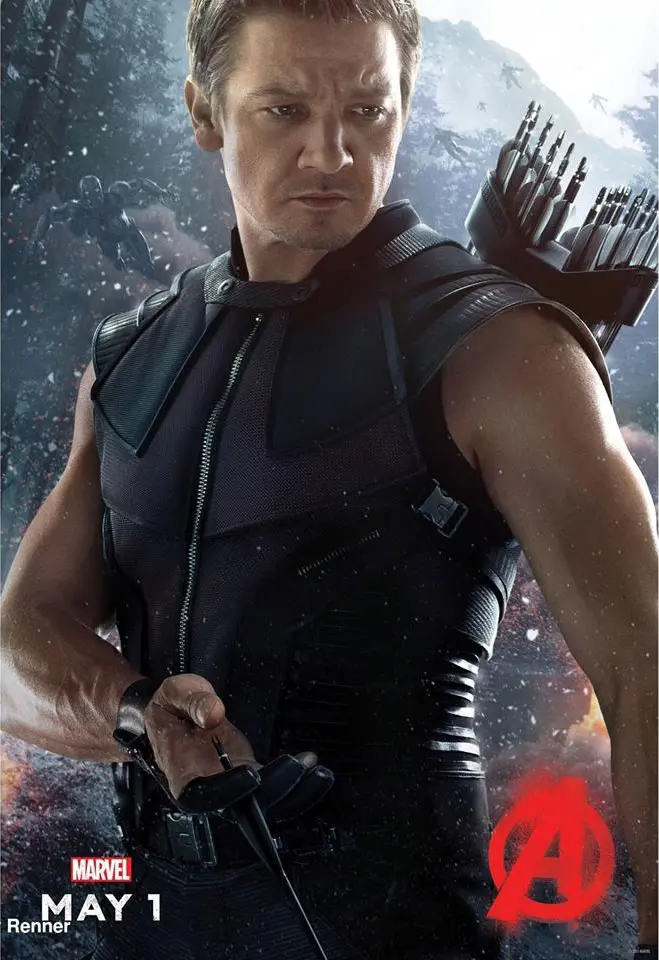 Source: Facebook