'Beauty And The Beast' Review: A Retelling As Old As Time
When I was a kid, Disney would periodically re-release their classic animated films to theaters. This allowed me, in the 1980s, to see films like Bambi, Cinderella, and Sleeping Beauty on the big screen, like Walt had intended. With the advent of the home video market — something Disney absolutely dominated in the late '80s and throughout the 1990s — those theatrical re-releases became things of the past. Now, it seems that the house of mouse has come up with a new idea to get their films in front of new audiences: the live-action remake. Last year's The Jungle Book was by far the best, and most high profile, and now, Disney has released a live action Beauty and the Beast, based off one of their most popular and iconic animated films.
Beauty and the Beast stars Emma Watson (the Harry Potter films) as Belle, a small town girl who lives a simple life by losing herself in books, teaching the local children how to read, and caring for her aging father, Maurice (Kevin Kline). The town's war hero, Gaston (Luke Evans) is conceited in every way, but he wants Belle to be his wife, and will not take no for an answer. When Maurice sets off to make his annual trip to the market, he comes across a mysterious castle in the woods, and decides to bring Belle back a rose from the garden of the darkly magical place. That act sets off a chain of events that sees Maurice imprisoned in the castle walls by the owner, The Beast (Dan Stevens), who is under a curse, and along with his attendants, who are all equally cursed, must try and break the spell before the last petal of a magical rose falls or they will be hexed forever.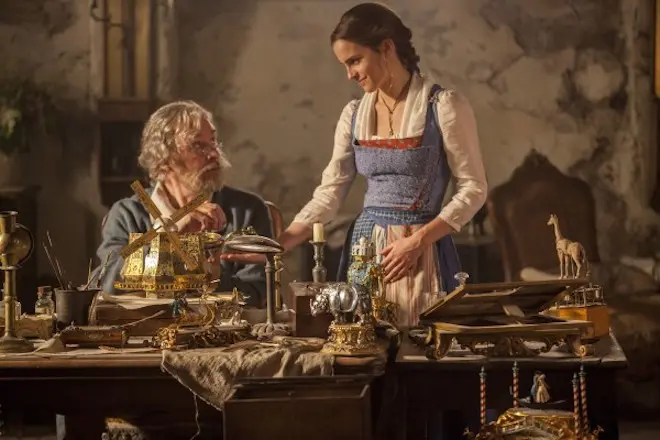 Belle sets off to find her father, and ends up trading her freedom for his, and, well, you probably know the rest. There's some signing and some dancing, and Gaston and his second, LeFou (Josh Gad) cause trouble and, against all odds, the spell is broken and everyone lives happily ever after. Oh, and spoiler alert, I guess.
Beauty and the Beast doesn't change the award-winning formula here. If anything, director Bill Condon (Dreamgirls) and screenwriters Stephen Chbosky and Evan Spiliotopoulos add to it by creating a new opening that gives the Beast an origin, and there are some new wrinkles in how Beast and Belle developed their love — which includes time travel! — and even some new songs, with one, "Evermore," performed by Beast. But in the end, Beauty and the Beast follows the same path as its animated predecessor and that is okay. It is not a sequel or a prequel or even a side story. This Beauty and the Beast is a live-action retelling of the classic Disney tale, and it never pretends to be anything else.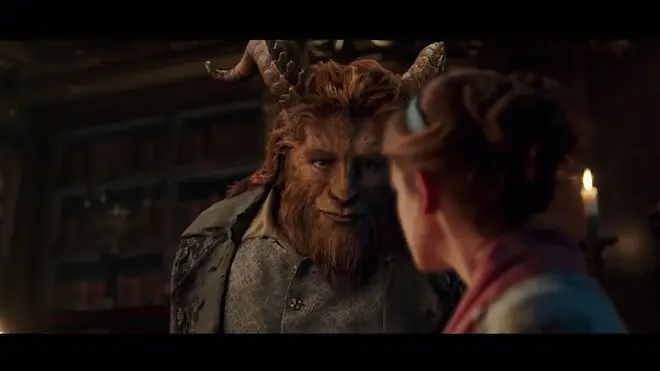 The casting is impeccable. Watson is near perfect as Belle, and Dan Stevens, while spending the majority of the film in mo-capped CG, his Beast still captures Stevens' facial expressions and emotions. Luke Evans is the perfect Gaston (and he looked like he was having fun playing the part), and Josh Gad's LeFou, who is reportedly an openly gay character, but honestly, I didn't even notice, adds some come relief. The supporting cast of Ewan McGregor as Lumiere, Ian McKellan as Cogsworth, Emma Thompson as Mrs. Potts, and Stanley Tucci as Maestro Cadenza give the film some veteran leadership, and lesser known, but equally as strong actors like Nathan Mack, as Chip, and Audra McDonald as Madame Garderobe, and Gugu Mbatha-Raw as Plumette round out a solid foundation.
Condon's direction helps Beauty and the Beast transcend its animated beginnings and become its own thing. The familiar notes are there, as well as the songs, but by the time of the iconic dance scene between Belle and Beast occurs, the audience is completely enraptured by this version of the story. At least I was. The music by Alan Menken and Howard Ashman is still timeless, and the new songs fit in perfectly to the classic songs that many fans already know by heart. To put it simply, this is a wonderful production from start to finish, and a magical experience for the whole family.
Beauty and the Beast is just another of Disney's planned live action remakes. And as this follows the wonderful Jungle Book, they are on a solid path here. I can only imagine how wonderful live action adaptions of Aladdin and Lion King (live action in the sense that every animal will be CGI) are going to turn out. Until that time, audiences can enjoy a retelling of one of the best animated films of all time, be our guest, be our guest, be our guest!
Beauty and the Beast is in theaters on March 17.
TheHDRoom may be paid a small commission for any services or products ordered through select links on this page.