Activision used social media yet again on Saturday morning to unveil another new Trap Master figure from Skylanders Trap Team following Friday's debut of Gearshift and her pre-order.
The latest Trap Master revealed for Skylanders Trap Team is named Krypt King. He wields a massive semi-translucent traptanium sword, wears headdress not dissimilar to those worn by the pharaohs of ancient Egypt, and carries the saying, "I've got the edge!"
If Krypt King looks familiar to you, he should. The four eyes in a cross pattern, the boney body covered in armor, and the multi-ridged boots. He's a near spitting image of Chop Chop, only with more advanced armor and obviously a traptanium weapon.
We should have a look at the Krypt King Skylanders Trap Team toy figurine from E3 early next week. In the meantime, check out his key art and the first screenshot of him from the game below.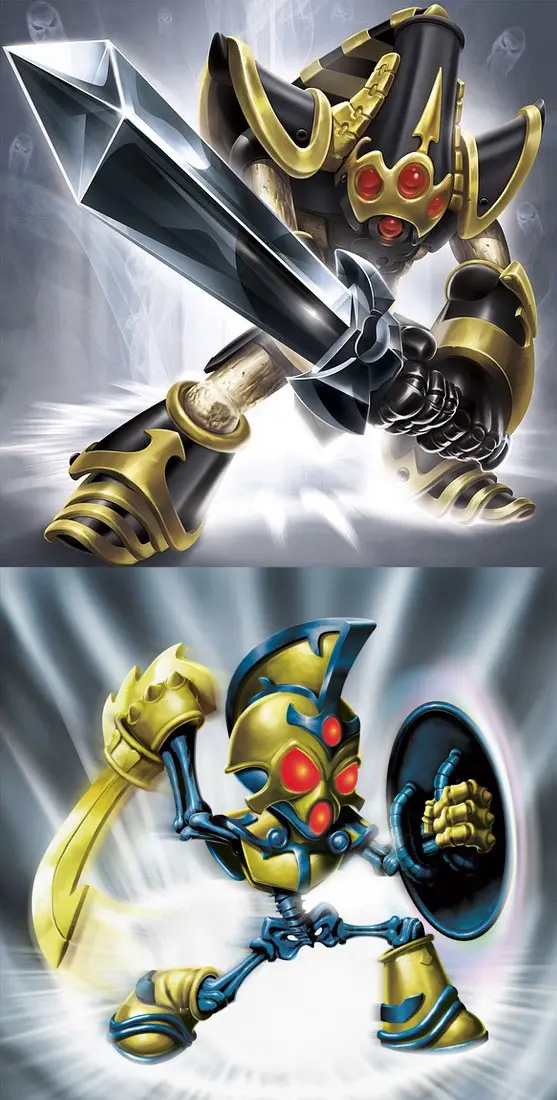 Source: Instagram