'Linelight' Review: Puzzle Brilliance
There are few pure puzzle video games that have defined the genre for me personally. Tetris, World of Goo, Columns, and Incredible Machine come to mind. Linelight, from developer My Dog Zorro, is now in this group. A simple, yet elegant and beautiful puzzle game, Linelight has players control a small bright light traveling on a line from one point to another. Your light travels to various puzzles per screen. Players use switches, avoid other moving lights on the line, and find keys for locked doors that block your path. Combining both hand-eye coordination and logic skills, Linelight is one of the most creative and original puzzle games ever.
Linelight is almost perfect. Its minimalist design can be confusing to the untrained, but a gamer and puzzle nerd like myself will instantly fall in love. Even the music is outstanding. It alternates per world, full of enchanting piano pieces, sometimes with a large beat that you feel sync with your moving bar of light. It's such a joy to find that marriage of music and gameplay.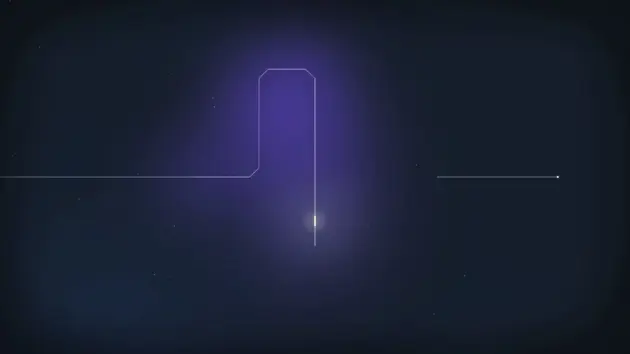 Linelight gives players six worlds with 240 puzzle scenarios. You earn diamond rewards for each puzzle you solve. Some can be missed, but you can go back and nab them when you are more experienced. The options button allows players to see the whole world you are progressing through, like a huge rollercoaster almost.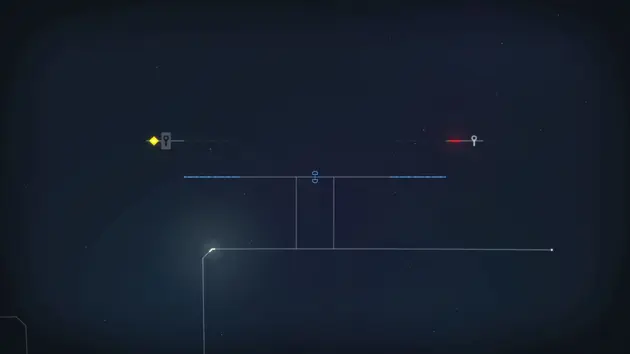 It's neat to pull back on the map and see how far you have progressed, a replay feature in the map mode with adjustable speed would've been cool. Since Linelight and My Dog Zorro are all the work of New Jersey based Brett Taylor, maybe he will see this and can add it in a future update. I will even go as far as to say Mr. Taylor has the makings of a creative genius. Not just to get a feature added either, I honestly believe this.
The hypnotic movement of the "enemy" red light bars, along with the soothing beeps, and sound effects as your bar moves along, fit so well. The levels are designed to slowly implement different gameplay features and ramp up the difficulty as players progress. As of this writing I still have not been able to solve Linelight completely. And that's okay. I like a challenge. I don't find it to be frustrating, just challenging. That is a nod to the great level design and skill ramp.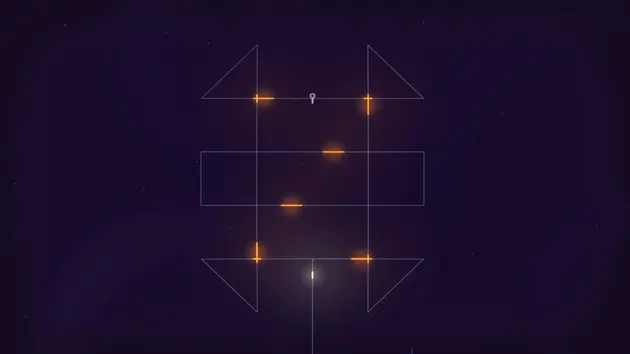 Linelight is a must have for puzzle fans that enjoy some quick thinking in the mix. It's not full of annoying characters trying to oversex or cutesie up the game. In fact Linelight has no characters. It's a game for everyone, but gamers will see the genius. Linelight is intellectual gaming high-art. At $9.99 in the Playstation Store, Linelight is a steal. I am sure after I do complete it, I will be going back to show friends and pick up the diamond rewards I missed. I look forward to what My Dog Zorro and Mr. Taylor brings to the indie game scene next.
https://www.youtube.com/watch?v=kFaQCxPk9qY
Linelight is available now on the PlayStation 4 and PC via Steam. This review is based on a copy provided for that purpose.
TheHDRoom may be paid a small commission for any services or products ordered through select links on this page.