'Call Of Duty: Black Ops III Zombie Chronicles' Review: Zombies, Zombies, Zombies!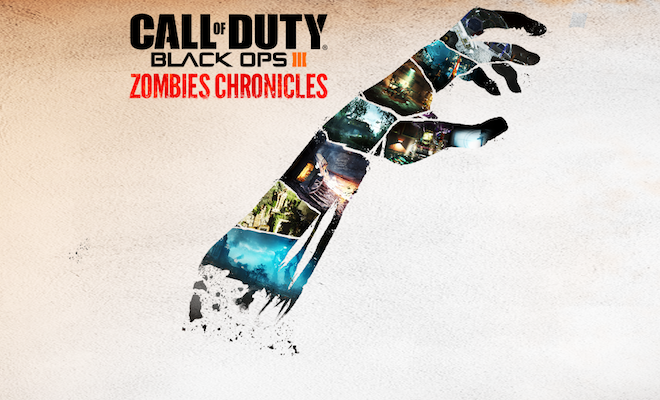 Call of Duty: Black Ops III Zombie Chronicles takes eight of the best Zombies maps from the Treyarch Call of Duty games and collects it into one easy package. This collection gives players a good taste of what the mega-popular Zombies game mode, which has become a COD staple, has to offer. What began as an easter egg in Call of Duty: World at War has now become a mode that gamers expect with each new Call of Duty release. While I particularly love what Infinity Ward has done with the themed Zombies mode in the recent Call of Duty: Infinite Warfare, I cannot forget how we got there, and how Treyarch essentially started it all.
The Call of Duty: Black Ops III Zombie Chronicles collection includes the maps Nacht der Untoten, Verruckt, and Shi No Numa from Call of Duty: World at War, and each map offers a different locale and terrain, and each map is rebuilt from the ground up for the current gen systems. In other words, they look and play great. And that's saying a lot from a game that came out in 2008.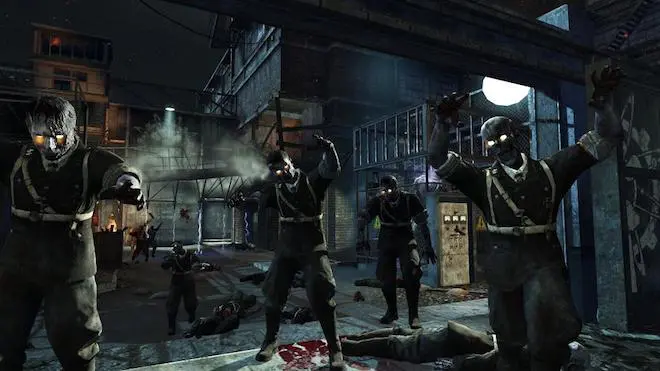 The fun continues with the group of maps taken from the phenomenal Call of Duty: Black Ops. Here, players are presented with Kino Der Toten, Ascension, Shangri-la, and Moon.  While these maps and storyline are newer (fun fact: this was my first taste of Zombies, as I didn't play World at War until after completing Black Ops, so I hold this particular Zombies story close to my heart).
The last map comes from Black Ops II, and it is the Origins map, which takes place in France.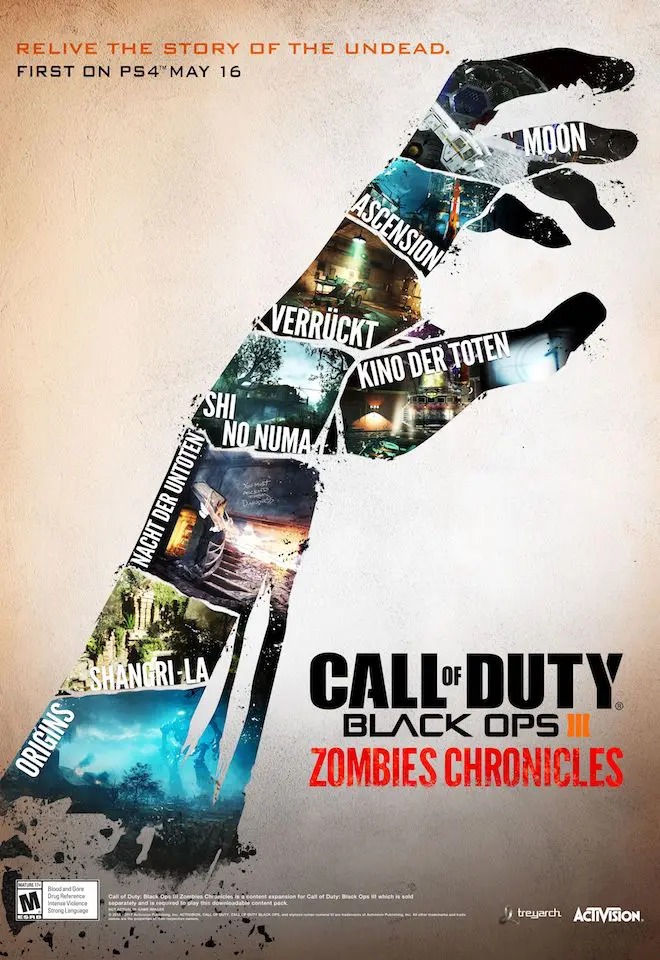 Treyarch ups the ante here in Call of Duty: Black Ops III Zombie Chronicles by including guns and skills from their most-recent Call of Duty title, Black Ops III, which makes a huge difference when killing wave and wave of the undead.
It should also be noted that players must have Black Ops III to play this collection, as the collection is an extension (think DLC) of the Black Ops III game. This could prove to be an issue, but aftermarket sales of Black Ops III shouldn't be expensive if you happened to flip the game after release.
Call of Duty: Black Ops III Zombie Chronicles is a great way to revisit the classic Zombies modes from the best Treyarch-developed Call of Duty games. With an HD polish and new whistles and bells, including updated weapons and skills seen in later games, this collection highlights why the Zombies mode is so beloved, and why it has become a must-have mode in each and every Call of Duty game released, no matter the developer. While the need to have and reload Black Ops III is kind of a headache — especially if you are lacking HDD space — the payoff is worth it is you are a fan of killing zombies and solving puzzles to survive as long as you can. Hopefully, if Activision and any of the Call of Duty studios plan to collect their zombies modes again, they will make it a true standalone, which would benefit more players in the long run.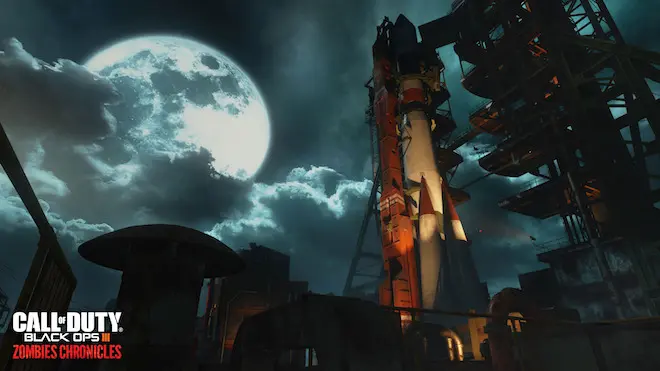 Call of Duty: Black Ops III Zombie Chronicles is value priced at $29.99 and is available now in the PlayStation store and Xbox Marketplace. The digital game comes with a bonus pack that contains 20 Vials of Liquid Divinium, two All-New Whimsical GobbleGums, and Exclusive Zombies Pack-A-Punch Weapon Camo. The PS4 version also includes a dynamic theme.
Call of Duty: Black Ops III Zombie Chronicles is available now for the PS4 and Xbox One. This review is based off the PS4 version, using a code provided by Activision.
TheHDRoom may be paid a small commission for any services or products ordered through select links on this page.