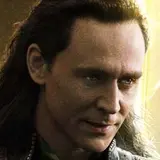 As expected, the Marvel Studios superhero flick Thor: The Dark World ruled the North American box office this weekend. The much-anticipated sequel to the 2011 summer hit earned more than the other nine films in the top ten combined, proving that superhero flicks aren't just for summertime. Thanks to Thor's arrival, the box office jumped up a healthy 37% from last weekend's numbers but trailed ever so slightly behind 2012's totals from a year ago when Skyfall opened with $90 million en route to a big $303 million domestic haul.
The Marvel Express kept rolling right along this weekend as the second film in the studio's Phase Two series of movies arrived on 3,841 screens and proceeded to wipe out everything else in its path. Thanks to 3D and IMAX 3D ticket surcharges, Thor: The Dark World earned a deity-sized $86 million since opening Thursday night at 8pm. The film opened roughly 30% higher than the 2011 original, which debuted in early May of that year to $65.7 million en route to a final domestic gross of $181 million.
Reviews were mostly mixed from critics, but fans of the character and the Marvel film franchise in general didn't seem to care. As Marvel and parent company Disney did this past May with the blockbuster Iron Man 3, Thor: The Dark World was sold more as a sequel to the 2012 behemoth The Avengers than it was a direct sequel to the first Thor. There is little doubt that next April's Captain America sequel will be marketed the exact same way.
Thor: The Dark World got a head start on overseas markets last weekend and has been a monster hit thus far. In a mere ten days the film has already banked $241 million. Just as the sequel should surpass the domestic gross of the original, overseas markets are following suit. In fact, the foreign tally for The Dark World should pass the original Thor's $268 million within a few days' time. The new feature could be looking at a final global haul somewhere near the $700 million mark.
You can't keep a Bad Grandpa down it seems as Jackass Presents: Bad Grandpa had another solid weekend — its third overall — and stayed put in second place with an estimated $11.3 million from 3,187 theaters. Easing 43%, the R-rated comedy hit has banked a solid $78.7 million and should manage to hit the $105-110 million mark by the end of its run.
Inching up a spot from fourth to third this weekend while dropping a mere 29% was Relativity's 3D animated family flick Free Birds with an estimated $11.18 million from 3,736 theaters. To date, the feature has earned $30 million and should be able to work its way to roughly $55-60 million before the Disney animated feature Frozen hits the market on Thanksgiving weekend.
Fourth place went to CBS Films' geriatric comedy Last Vegas, which lost only 32% of its opening weekend audience to earn an estimated $11 million 3,082 theaters. After ten days, the Michael Douglas/Robert DeNiro comedy has earned $33.5 million and could wind down its run between $55-60 million.
Rounding out the top five was last weekend's number one film Ender's Game. Thanks to the arrival of Thor as well as less-than-enthusiastic word-of-mouth from ticket buyers, the Sci-Fi feature dropped a steep 62% in its second session to bring in an anemic $10 million from 3,407 theaters. After ten days, the $110 million production has earned a mild $44 million and should wind down its run with roughly $55 million. Unless the foreign box office catches on and does big business, this will most likely be the first — and last — adaptation of the Ender series we see hit the big screen.
The remainder of the top ten was as follows:
6. Gravity (Warner Brothers) $8.4 million (-34%); $231 million
7. 12 Years a Slave (Fox Searchlight) $6.6 million (+37%); $17.3 million
8. Captain Phillips (Sony) $5.8 million (-31%); $91 million
9. About Time (Universal) $5.1 million (NEW); $6.6 million
10. Cloudy with a Chance of Meatballs 2 (Sony) $2.8 million (-32%); $110 million
Next weekend sees only one new wide release, the sequel The Best Man Holiday. Suffice to say, Thor and Loki should have no problem whatsoever staying in the number one spot for a second week until The Hunger Games: Catching Fire ignites at the box office.
– Shawn Fitzgerald