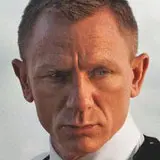 The James Bond blockbuster hit Skyfall ascended to the number one spot again in its fifth weekend, besting holdovers The Twilight Saga: Breaking Dawn Part 2, Lincoln and Rise of the Guardians as the North American box office took a breather before Hobbits and Dwarves hit the scene next weekend. The only newcomer, the FilmDistrict dud Playing For Keeps, was dead on arrival in sixth place. Despite a 31% drop from last weekend's numbers thanks to people knee-deep in holiday shopping and festivities, the top ten was still up 8% over last year at this time.
Skyfall eased a mere 33% to earn an estimated $11 million on 3,234 screens, bringing its five-week domestic total to a superb $261.6 million. Word of mouth has kept the latest Daniel Craig entry going strong at the box office and should keep the film collecting a decent amount of leftover coin throughout the holidays despite losing a majority of its IMAX screens on Friday to the arrival of The Hobbit: An Unexpected Journey. Thanks to a huge $656 million taken in overseas since its debut in late October, the Sam Mendes-directed entry has earned $918 million thus far and continues down a path toward $1 billion worldwide.
Also showing some decent legs is Dreamworks' 3D holiday feature Rise of the Guardians, which moved into second place while easing a mere 21% to an estimated $10.5 million on 3,639 screens. To date, the animated feature has done a sturdy $62 million and could be heading to a final domestic total of $85-90 million.
Summit's blockbuster The Twilight Saga: Breaking Dawn Part 2 eased 47% in its fourth go-around to earn an estimated $9.2 million on 3.638 screens. To date, the vampire flick has earned a great $268 million domestically and $458 million overseas.
Showing no signs of slowing down in its fifth weekend was Fox/Dreamworks' Lincoln. The Steven Spielberg production dipped 31% to an estimated $9.1 million on 2,014 theaters to bring its overall total to $97.5 million. With Christmas and the awards season on the horizon, Lincoln should continue to bring people for many weeks to come.
Also hanging tough in its third round is Fox's 3D hit Life of Pi, which also only saw 31% of its audience decline this weekend. Still on 2,946 screens, Pi earned $8.3 million in estimated sales to bring its domestic total to $61 million.
The weekend's one wide opener, the critically-despised comedy Playing For Keeps, was stillborn right out of the gate on 2,837 screens with a pathetic $6 million gross. Critics were unmerciful on the Gerard Butler comedy, calling it unfunny, unfocused and misogynistic. On Rotten Tomatoes, the nation's critics gave it a whopping 2% approval rating. 57 critics who sat though it panned it, while Leonard Maltin(!!) bestowed the film with its one and only positive review. The film also stars Jessica Biel, Uma Thurman, Dennis Quaid and Catherine Zeta-Jones.
The remainder of the top ten was as follows:
7. Wreck-It Ralph (Disney) $4.9 million (-30% from last weekend) $164 million
8. Red Dawn (2012) (FilmDistrict) $4.2 million (-34%) $37.2 million
9. Flight (Paramount) $3.3 million (-30%) $86.2 million
10. Killing Them Softly (Weinstein Company) $2.7 million (-60%) $11.7 million
Next weekend, it's Hobbit Time which is the cinematic equivalent of shocking the box office back to life.
– Shawn Fitzgerald