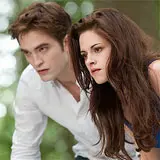 The Twilight Saga: Breaking Dawn Part 2 and Skyfall lead an otherwise anemic box office performance on Friday, hurt mostly by neither of the two newcomers meeting expectations.
For Summit Entertainment, Breaking Dawn Part 2 continues to have legs none of its predecessors were able to enjoy. The fifth and final Twilight film put up $5.6 million on Friday and now sits at a lofty $242.8 million through 15 days of release. That's a hair behind the franchise workhorse New Moon, but still great news that will keep Summit thinking about how it can tap into the lucrative franchise again without books to go off of.
Skyfall continues to prove that James Bond 007 has mass appeal in earning $4.9 million on Friday. At $234 million thus far, Skyfall is easily the top grossing Bond film yet, and will soar right past $250 million in hopes of making a run for $300 million.
Steven Spielberg's Lincoln landed in third place on Friday with $4 million, pushing its overall total to $74.2 million. The march to another Spielberg film crossing $100 million should take roughly another week or so to complete.
Ang Lee's Life of Pi picked up $3.3 million in its second Friday to pull its total up to $39.7 million. Word of mouth should continue to benefit the pricey Fox film and be reflected via a slow and steady crawl upward through the holiday season.
Rounding out the top 5 was Rise of the Guardians with $2.9 million. The Dreamworks Animation film dropped a sharp 68 percent in its second weekend of release, not a good sign at all. It's overall ticket sales now stand at $38.4 million.
Not even Brad Pitt could help Killing Them Softly from being killed on its opening day. It landed in sixth place with $2.5 million and will be making quick tracks to home video. In fact, the Killing Them Softly Blu-ray is already up for pre-order.
Stop back Sunday afternoon to see how much Breaking Dawn Part 2 was able to win the weekend by in what will be the finale's third straight box office victory.