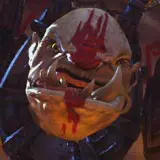 Sony this morning confirmed that Sorcery for Playstation 3 is not only coming in 2012, but will arrive in stores sometime this spring.
To accompany the announcement, Sony shared some new Sorcery information and assets including a trailer, nearly five minutes of b-roll footage, and several screenshots. All the new assets can be viewed below (click the screenshot thumbnails to view a high resolution version).
In Sorcery, players use the Playstation Move controller to wield a wand and conjure up spells to defeat the evil Nightmare Queen. In addition, the wand will be able to create combo spells with multiple moves, craft potions using the in-game alchemy system, and solve puzzles presented to players during their quest. The main character will develop over the course of the game from an apprentice into a true sorcerer.
The game's landscape is broken into five unique realms of the Faerie Kingdoms. Though not explicitly identified as kingdoms or challenges by Sony, some of the tasks and locations include visiting the kingdom of the dead to battle the Banshee and the Restless Dead warriors, climbing the endless stair where vicious bogies are wreaking havoc, braving the faerie forest, and raiding the Slumbering Palace to free Lord Fey, the Faerie King.
Look for the Sorcery release date to be revealed sometime in the new year.