The 10th anniversary of LEGO Ninjago yesterday brought waves of nostalgia from the cast, crew and fans around the world. It also brought some visual insight into what comes next including the first Ninjago Season 14 poster and official LEGO set images.
Presumably dubbed The Island, Season 14 is expected to find Kai, Cole, Nya, Zane, Jay and Lloyd on a mysterious island where new adversaries, threats and challenges await. It's a bittersweet continuation of the ongoing saga knowing actor Kirby Morrow, who voice Cole, passed away late last year.
One of the new threats is front and center in the Ninjago Season 14 official poster; a large and armed totem pole come to life.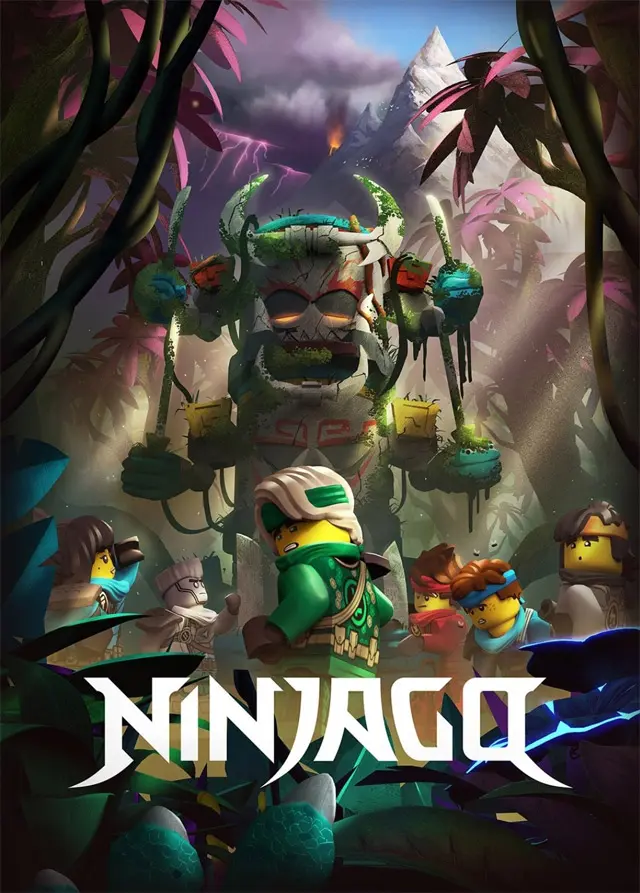 You'll also find this totem pole character as a central piece of one of four upcoming Ninjago Season 14 LEGO sets. Those sets are due out in North America on March 1st, 2021 and include:
Lloyd's Jungle Chopper Bike (71745)
183 pieces
Minifigures: Lloyd Garmadon, Nya, Rumble Keeper
Price: $19.99
Jungle Dragon (71746)
506 pieces
Minifigures: Lloyd Garmadon, Zane, Poulerik, Thunder Keeper
Price: $39.99
The Keeper's Village (71747)
632 pieces
Minifigures: Cole, Jay, Kai, Chief Mammatus, Thunder Keeper
Price: $49.99
Catamaran Sea Battle (71748)
780 pieces
Minifigures: Jay, Kai, Zane, Chief Mammatus, Rumble Keeper, Thunder Keeper
Price: $69.99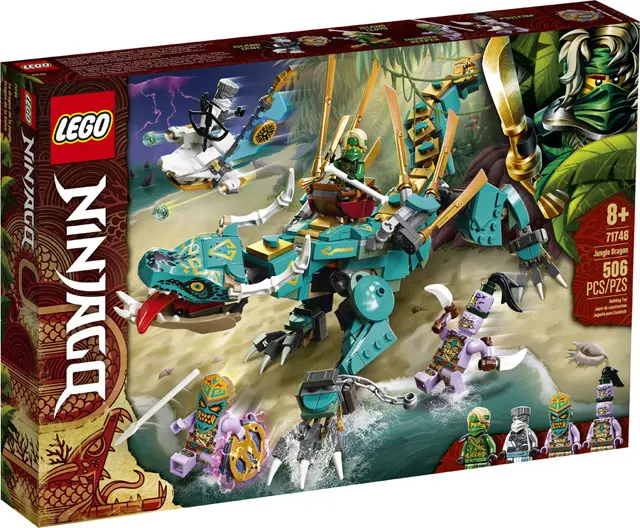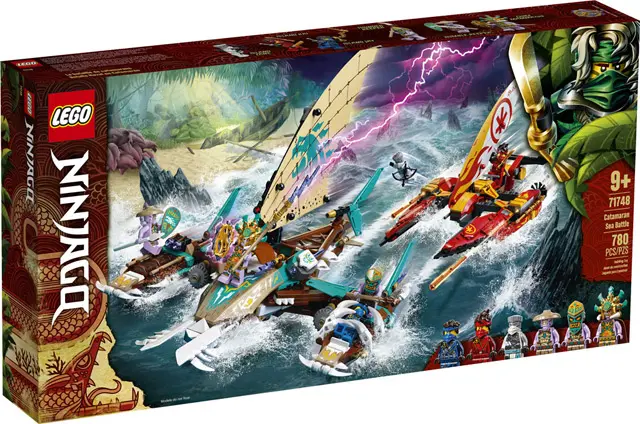 Look for Ninjago Season 14 to premiere sometime this spring, with Season 15 following in the fall.