These are strange times for LEGO Ninjago fans in North America. Season 13 LEGO sets are arriving in European stores already while Season 12 has yet to air on Cartoon Network across the pond. The Hands of Time controlling Ninjago's North American fate are wildly unpredictable and fans begging for Netflix distribution have had enough.
Most North American Ninjago followers have resorted to YouTube recordings from Asia to get their Season 12 fix. A season that introduced compelling new and deeply flawed characters like Okino, put Zane and Pixal in a rousing Noir detective caper, and struck a consistent tonal rhythm that Season 11 struggled to maintain.
With fans happily riding a Season 12 high into the summer, what will lead story writer Bragi Schut and his team deliver in Season 13? The clues are out there if you know which corner to explore.
Producer and Ninjago co-creator Tommy Andreasen has been slowly dropping crumbs via his Twitter account as well as during a guest appearance live stream on YouTube. Some tidbits revealed worth taking note of are:
The acronym for Season 13 is M.0.M.
Added 5/31: M.O.M. is actually M.0.t.M. with the former being more catchy and topical
The Ninjago Season 13 trailers (emphasis on plural) are in the can
There will be a lot of backstory and character elaboration
One episode is called The Real Fall
The final episode has the best Ninjago action sequence yet
Misako will return, possibly in Season 13
Kai and Nya's parents will return, possibly in Season 13
Li'l Nelson will return, possibly in Season 13
Bragi offered a sliver of insight on Twitter by confirming he has a soft spot for this season's story and it will be "very emotional."
The upcoming Ninjago Season 13 toy line tells us that:
The Skull Sorcerer is the main villain, and he has a bony dragon ride
There are enemy goblins, orcs, and skeleton-like Awakened Warriors
Princess Vania will be a new ally
Cole is finally the main focus
Shintaro Mountain and the dungeons within is a new main setting
The ninjas wear versions of medieval knight armor atop their gi
Wu wears battle armor and has his own dragon (again)
Stone and Fire elements will combine to form a new mech
Four of the six LEGO Season 13 sets form a playable Dungeons and Dragons-like board game
There are two Blades of Deliverance: Ivory and Shadow
Cole is seen wielding both blades in promo art for the toys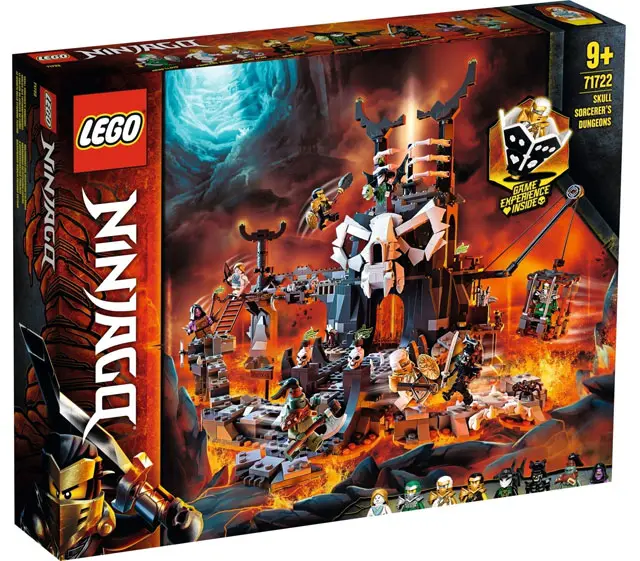 Up next is the first Ninjago Season 13 trailer release, which could theoretically be any day now. Hopefully an official release occurs before a low resolution bootleg copy leaks out.