Vincent D'Onofrio as Wilson Fisk was briefly teased in the trailer for Marvel's Daredevil Netflix series. Now we get to see D'Onofrio as Fisk in all his bald-headed glory.
Below you will find a first look at D'Onofrio as Fisk, otherwise known in the Marvel universe as iconic villain, The Kingpin. Fisk is the number one adversary of Matt Murdock in Daredevil and you can expect the two to clash as Fisk tries to rule Hell's Kitchen while Murdock tries to clean it up. For all we know Kingpin might crossover into the Cinematic Universe and tussle with Spider-Man at some point.
With Daredevil poised to premiere in roughly five weeks on Netflix, Marvel is promising to deliver more sneak peeks between now and then. One card they're being careful about turning over is Murdock in his signature red Daredevil outfit. We've yet to see it, and we might not see it until shortly before or after the premiere.
Get ready to start binge watching Daredevil starting Friday, April 10 exclusively on Netflix.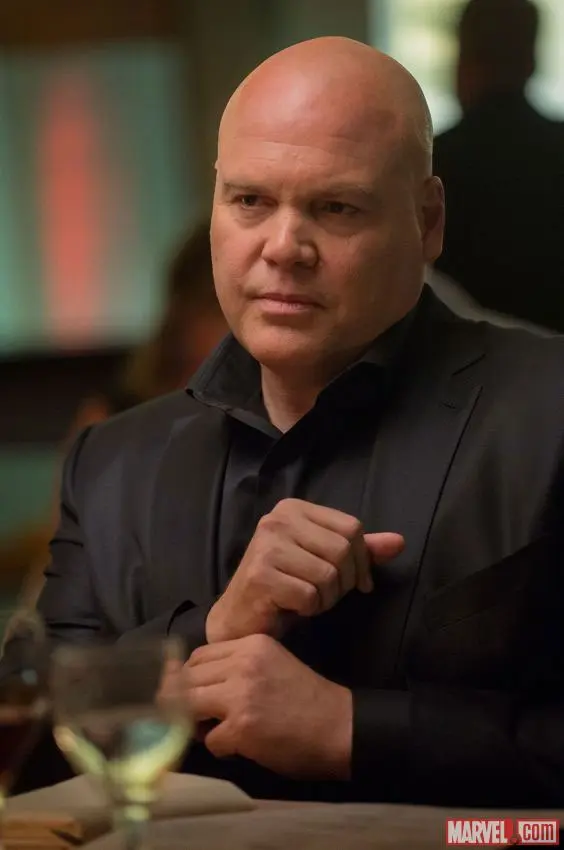 Source: Marvel