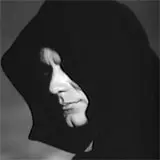 By the time I saw Ingmar Bergman's The Seventh Seal (1957), I had unknowingly witnessed multiple parodies and homage to the film's iconic imagery. The stark embodiment of Death played memorably with grim resolve by Bengt Ekerot and the silhouetted Dance of Death are the most notable that have seeped into our cultural consciousness. I would guess that many first viewing the film today would have a similar reaction even if they could not exactly put their finger on why (the game of Battleship played with Death in Bill and Ted's Bogus Journey is one of my favorite references).
No less influential are the film's themes. The Seventh Seal is the definition of "art house," yet it may be hard to fully appreciate its significance in a world where so many "important" films are available at arms reach on DVD and popular cinema is juxtaposed against film criticism. In American and European cinema in the 1950's, it was not common to address questions of religious faith, mortality and existential angst with such directness. This film (which won the special jury prize at Cannes in 1957) marks when these concerns, still of significance for filmmakers decades later, would first come to prominence in Bergman's work. You could even argue it becomes a tired subject as Bergman visits these issues time and again throughout his career though arguably not ever better played out than here.
"The Seventh Seal" is taken from a passage in the final book of the Bible describing the end of the world that the film's medieval mindset epitomizes. The story works on a level of allegory telling of a physically and spiritually weary knight, Antonius Block (Max von Sydow), disillusioned from a decade spent in the Crusades. He and his faithful squire traverse lands beset with turmoil and fear due to the massive deaths from the Plague (Bergman plays loose with history as the Plague was several centuries after the Crusades). The knight is wrought with grief over his religious questioning (mirroring the director's upbringing as the son of a priest) that has brought him to a point where, when confronted by Death (yes, with a capital D), he finds himself both ashamed of not having achieved anything of worth and wanting to find a loophole out of his intended fate. Antonius challenges his spectral visitor to a game of chess with his freedom as the prize.
The film wears its symbolism on its sleeve and is sometimes so overt it is easy to see why it lends itself to parody. I do not mean that as a criticism, but if you are searching for naturalistic filmmaking, this is not it. Bergman's cinema materializes the concerns of his own existence, and the Seventh Seal, while an outstanding artistic achievement, does not grapple with its themes in a necessarily subtle manner. Every touch including the explicit dialog, rugged Scandinavian terrain, creepy procession of flagellants and zealots, homage to medieval Swedish painter Albertus Pictor (whose work was direct inspiration for the movie) and, not least, precise use of light and shadow help imbue each shot with meaning.
Bergman's inherent religious yearning does not deal with the reality of what God may be like or even ponder metaphysical puzzles about why a benevolent creator would allow the Plague to befall humanity. It rather confronts the human experience that while being encapsulated in religion for a majority of history was also being addressed by the secular philosophies of the current day. The knight and the squire play as foils to show opposing attitudes to being challenged with one's own mortality. The former is a tormented soul who keeps asking questions he cannot answer, and the latter sees life as folly and accepts death as a certainty that allows him to enjoy each day. While Bergman never found solace in the church's teachings from his upbringing, the Seventh Seal's final scenes close on a beautiful note that is shrouded in the imagery of the Bible and shines with both an existential and religious awe.
Criterion has only jumped into the high-def arena in the last six months or so but has already set the bar for how classic film should be presented. I almost think I could take my praising comments about the quality of the transfers from the 400 Blows or Wages of Fear and recycle them here. This Blu-ray's 1080p AVC encode admirably presents Bergman's and cinematographer Gunnar Fischer's stunningly stark black and white imagery at a 1.33:1 aspect ratio.
The grain structure is noticeable throughout and kept admirably intact though it comes off heavier in certain shots. Contrast is solid with inky blacks and no overblown whites. Shadow detail is great with rare shots where it may seem to falter, but I cannot blame those few moments anymore on the print's technical limitations than Bergman's trenchant playing of darkness symbolically against light. Detail comes through in scene after scene where you will notice the scars on character's faces or the subtle rendering of their clothing or armor.
As much as I am gushing about the image, it is not absolutely perfect as there are random shots that are softer than the norm. I do not think this is an issue with the transfer but with the source material that is being presented in its best possible presentation. Also near the end, I noticed a very minor piece of damage in the lower right of the screen that crosses several shots. But it took some serious nitpicking to find even that, and otherwise the print has been cleaned up remarkably well. Bottom line: this is a stunning high-def transfer that puts to shame any previous home video version of the film and is most likely the best you have or will ever see the film presented (I know I have said that before, and, if Criterion keeps up this level of quality, I will be saying it again!).
The original Swedish monaural soundtrack is replicated in uncompressed LPCM 1.0 (48 khz) audio at a constant 2.3 Mbps bitrate with optional English subtitles. There is no noticeable hissing, clicks or pops to show the track's age. Dialog is crisp and clear with my main complaint being where the original recording shows its limitations, most notably, in the higher registers. Moments such as during the storm in the forest or Death cutting down the tree are lacking in fullness but are an exception overall. Erik Nordgren's score that mimics similarly themed music such as Orff's Carmina Burana is never bombastic but comes through with a nice presence. While the audio does not impress as much as the video, it is still sufficient and mostly noteworthy for a soundtrack this old.
Criterion, per the company's track record, provides a satisfying selection of supplemental material. With the exception of the commentary, all of the extras are newly included and in HD (1080p/1080i). A nice 25 page booklet is enclosed with chapter listing, transfer info, cast/crew breakdown and, most notably, a lengthy article by critic Gary Giddins giving an appreciation of the movie.
Commentary – Film historian and Bergman expert, Peter Cowie, recorded this commentary in 1987 for the Criterion laserdisc, and it has been carried over to the DVD and now Blu-ray. This is not for the casual fans (I am not sure if this movie even has any), but they would not be bothering with a commentary anyway. I had originally listened to the track on the DVD, but found it a pleasure to revisit.
Cowie proves that he knows Bergman inside and out (he even recounts time spent with him) giving insightful reflections on the director's background, the artistic design (both visual and audio), the history of the film's reception, its use of symbolism and relation to the inspired biblical passages and actual medieval worldview. My only complaint, which is one I have against most "serious" commentaries, is that the narration can be dry at points. However, the wealth and depth of information Cowie provides mitigates that factor well.
Afterword (10:33, HD) – Peter Cowie recorded a new coda to his critique of the film in 2008. I do not know if it has anything to do with him being on camera, but in this short video he seems a bit more engaging than on his commentary yet equally astute.
Introduction (2:58, HD) – Marie Nyreröd, who produced the main documentary on this disc, worked with the director in 2003 to record short intros for when his films would play on Swedish television. The one done for The Seventh Seal is presented which shows the director to be fairly laid back and stating this was only one of the ten or so films, out of almost 60, that he was still proud of.
Bergman Island (83:26, HD) – Fans of Bergman will find this extra almost worth the price of admission. Having the film in high-def is the main star, but this is an excellent documentary/interview with the director done by Marie Nyreröd in 2004 for Swedish television. They cover a majority of the director's cinematic output (not much of his stage or television work is touched upon) with numerous clips, and there are many candid moments about his personal life and how it relates to his films. The structure is very informal (it was filmed in Bergman's home), and Nyerod often only prompts Ingmar with a topic and lets him reminisce away.
Sydow Interview (19:53) – These are excerpts of audio only interviews, culled from Peter Cowie's research for a Max von Sydow book. They deal with Sydow's acting history and time spent with Bergman.
Allen Bergman Tribute (7:13, HD) – Woody Allen, who is arguably one of the most popular filmmakers inspired by Bergman, gives a short but interesting overview of the director's high points in a piece that was originally produced for Turner Classic Movies in 1989.
Bergman 101 (35:22, HD) – Peter Cowie, yet again, gives a chronological overview of Bergman's theatrical film career. This mostly consists of still images from the films with his narration, though there are some short video excerpts. Cowie, as in his commentary, provides insightful comments for particular scenes of the director's films.
Trailer (2:38, HD) – The theatrical trailer that starts with images of the movie and finishes with explaining the plot in surprising detail. The poor print quality really makes you appreciate what a beautiful restoration job Criterion did on the feature film.
The Seventh Seal is a textbook example of classic European cinema that was groundbreaking in its day and whose themes are timeless enough to still be relevant to today's audiences. Having seen the movie many times over the preceding 15 years, my only qualm is that the songs start to wear on me a bit (though Cowie's commentary puts them in context well). But this is a minor price to pay for enjoying Bergman's time-honored metaphorical tale and the gorgeous cinematography.
Criterion stays true to form and delivers a fully-packed edition of The Seventh Seal on Blu-ray. The video is almost too good to be true, and the extras, especially "Bergman Island," make picking up this release a no-brainer. Now we just have to wait for the next restored classic in high-def from the company.
– Robert Searle