The Overnight Review: How Adults Play Together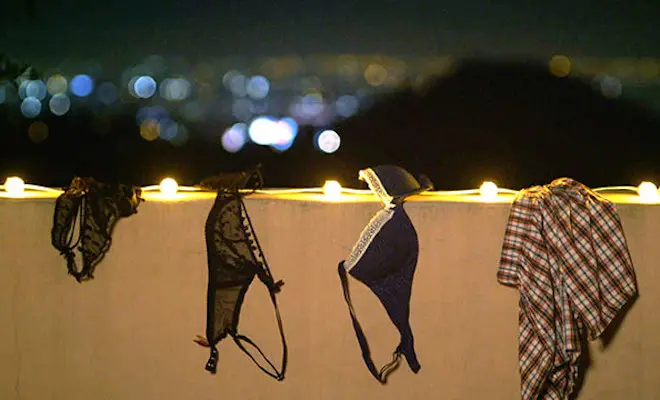 Kids make friends so easily. Usually, it takes one commonality for two (or more) children to come together. Whether it's a favorite toy, or a cool T-shirt, or even a shared favorite song, kids have it easy. When you get older, making friends takes on a whole new challenge. And it's not as simple as it was when we were kids.
In the new film, The Overnight, adults making friends is the main theme, and it's both funny and uncomfortable to watch, even if it's grounded in truth.
The Overnight is about a young couple, Alex and Emily — played by Adam Scott (Park and Recreation) and Taylor Schilling (Orange Is The New Black) — who relocate to L.A. from Seattle with their young son, RJ (R.J. Hermes). Emily has a new job, and Alex is left trying to unpack boxes and take care of RJ. One day, while at the park, Alex and Emily meet Kurt (Jason Schwartzman), who is there with his son, Max (Max Moritt). RJ and Max hit it off, and Kurt invites the family over to his house for "pizza night" so the kids can play together.
Alex and Emily agree to go, and once there, they meet Charlotte (Judith Godreche), Kurt's wife. The kids play themselves to sleep and as Alex and Emily prepare to take their son home, Kurt makes a suggestion that will change all of their lives forever.
The Overnight works to try and push boundaries in setting up the whole "adult friends" dynamic. Writer-Director Patrick Brice creates some very uncomfortable situations, especially in the eccentrics of Kurt, who likes to paint portraits of anuses, and of Charlotte, who likes to go off and give random hand jobs at massage parlors, but Brice never takes the weirdness too far. In fact, the entire second act rushes to the line, but never dares to cross it. And that hurts the film overall. Alex and Emily try to comprehend all that they are experiencing, and the script fails to really connect the dots here. The Overnight could have really gone off the deep end and created a better scenario, but in the end, it's all bite with no teeth. The characters all learn something of themselves and life goes on.
There are some humorous moments, and plenty of uncomfortable situations, but the audience is left wanting more. When all is said and done, The Overnight tries to be too grounded — wasting Schwartzman's performance as an oddball, and Scott's turn as a good guy shown a somewhat twisted new world — and that hurts its appeal.
In the end, we learn that, for adults, meeting new people is easy, but making friends — and maintaining friendships — is always hard. And no amount of oddity can overcome that.
The Overnight is rated R and is in theaters now.
TheHDRoom may be paid a small commission for any services or products ordered through select links on this page.