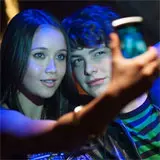 The world is doomed. There's just no other way to say it. The generations that have followed mine have become increasingly distant, out of touch with the real world, living entire existences on Facebook, Twitter and other forms of social media. These new generations of young people don't understand the concept of consequence, and because of that, they will do anything they want without fear of repercussion.
This brings us to Sofia Coppola's new film, The Bling Ring. Based on true events and a 2010 Vanity Fair article by Nancy Jo Sales, The Bling Ring tells the story of a group of celebrity obsessed teenagers living in the Calabasas neighborhood of the Hollywood Hills, who begin breaking into the homes of celebrities and robbing them of jewelry, clothes, and cash.
Rebecca (Katie Chang) is the leader, and she quickly befriends the new guy in school, Marc (Israel Broussard). Together, for fun, they begin a series of increasingly bold heists that start with simply breaking into unlocked cars for valuables and quickly escalates to breaking into houses, such as Paris Hilton's gated home in the Hills and later the homes of Rachel Bilson, Audrina Patrich, and Miranda Kerr.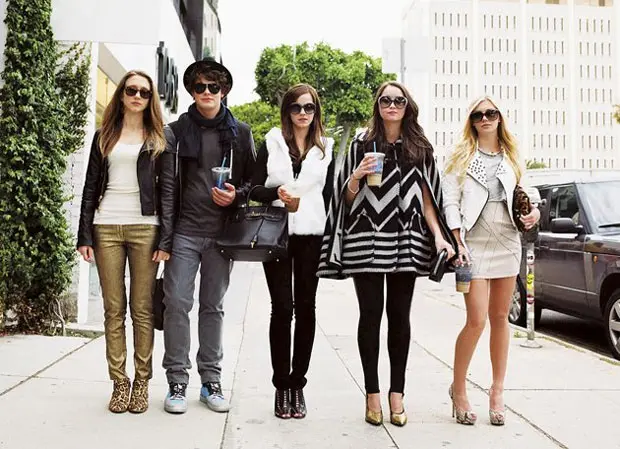 Using the Internet to learn when certain celebrities were out filming a new movie, or at an international fashion show, the two criminals soon bring their friends into the mix (Emma Watson, Claire Julien and Taissa Farmiga) which causes the crimes to escalate to the point where it becomes a nightly event and the stakes get higher and higher.
Coppola doesn't try to soften what these kids are doing. This isn't like the recent Pain & Gain where Michael Bay used black comedy to tell his story. There is nothing funny here as the kids basically do what they want as they want with no parental presence. The crimes are shown as joyrides — or shopping sprees — and in between break-ins, the kids (all aged 16-18) are at the dance clubs, listening to thumping house music, drinking expensive alcohol and snorting lines of cocaine, all because the club owner (Gavin Rossdale) is also the fence for the stolen goods.
In short, there is nothing likable or enjoyable in what is happening on screen, and by the end of the film's 90-minute run time, I found myself not only hoping these degenerates would get caught, I wanted to see them beaten, broken and physically hurt.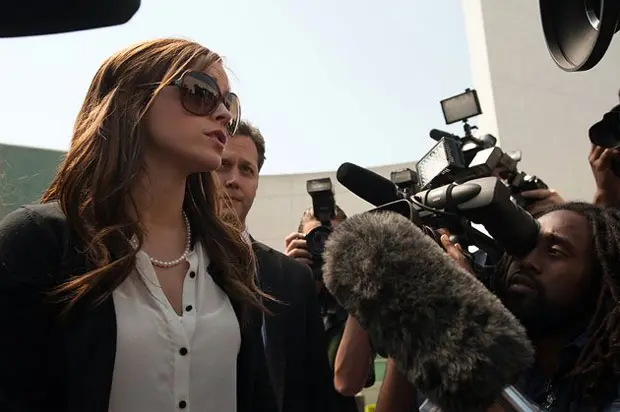 That can be attributed to the writing and performances of all involved, but when the credits began to roll, I didn't feel satisfied. I was more numb to the fact that I had just watched what I felt was the "breaking and entering" equivalent to a snuff film.
While Sofia Coppola is trying to shine light on a true series of events, and maybe even give commentary to this new culture of celebrity obsession, The Bling Ring instead makes me question the lack of parental figures. Leslie Mann plays the mother to Emma Watson's character (based off the real life Neiers family, who actually had a reality show on the E network called Pretty, Wild that was in production as these crimes were going on, which is just mind boggling to me). Mann's mother is possible the worst mother in America. She feeds her kids Ritalin like Pez, home schools her children based on a curriculum derived from the lifestyles of celebs like Angelina Jolie, and preaches a religion based off the book, The Secret. As much as I despised the kids for their actions, my hate for the mother knows no bounds (both Mann's character, and the real life woman she is based on). In fact, the other parents in the film don't even have a presence at all, which says much more about what went wrong here than just celebrity worship.
In short, there is nothing, and I mean nothing positive to take away from this movie. If that was Coppola's goal, congratulations! But if she was hoping to enter into a debate on celebrity worship, she may have just built a fire in a gas factory for no good reason.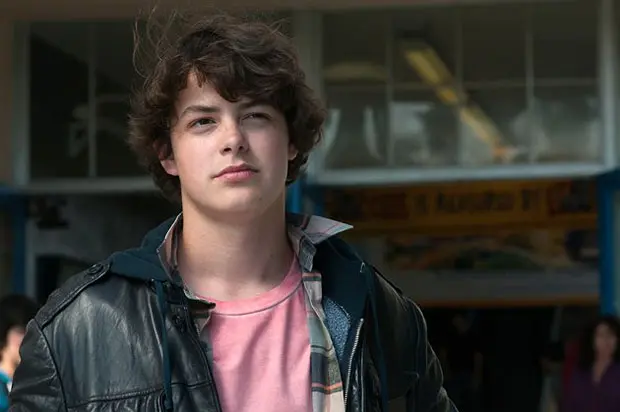 The Bling Ring might be one of those movies that people will point to years from now as a film that created an epidemic. Much like 1988's Sean Penn/Robert Duvall film Colors, which has been attributed as the cause for the rise in street gang activity shortly after it was released, The Bling Ring is poised to do the same. On opening weekend, here in Phoenix, Arizona where I live, a band of teenagers walked into a nice, quiet neighborhood and broke into every unlocked car on the block, stealing whatever they could and ending the night by setting fire to one man's car.
The world is doomed. It wasn't overtaken by zombies, or nuked back to the Stone Age. No, the world is doomed because society tends to worship people just because they have reality TV shows based off the fact that they had sex on tape, or know someone who has, and that equals someone worthy of gracing the cover of People magazine. And if society continues to glorify these terrible people, the generation weaned on their exploits will grow increasingly hostile with a false sense of entitlement. After all, if getting laid on tape and selling it on your own website equates to stardom and success, we're all fucked.
The Bling Ring opened in limited release on June 14, and nationwide on June 21.