Mario Golf: World Tour Review: Par For the Course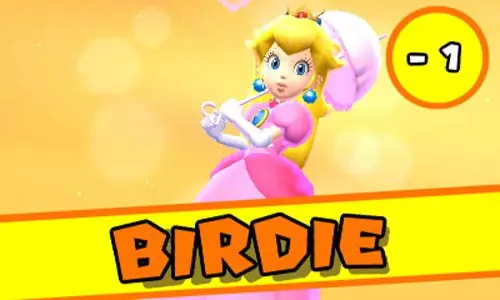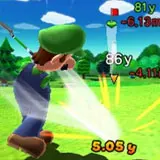 Nintendo has been slowly and methodically revisiting some of its old sports games to bring them up to modern standards on the 3DS. The most recent example was 2012's Mario Tennis Open, a game that looked the part but ultimately was a stripped down version of its predecessors. Next up to the tee is Mario Golf: World Tour, the first game in the franchise in nearly a decade from veteran developer Camelot that manages to nearly nail on-the-course play but drop a double bogey when it's time to visit the clubhouse.
Mario Golf: World Tour's campaign is built around the Castle Club which, as its name infers, is the golf Country Club equivalent of Princess Peach's castle. By nature a castle is a cavernous place with multiple levels and rooms to explore and this Castle Club doesn't buck that trend. Finding something as simple as the next tournament to play becomes a tedious chore, both in how long it takes to walk to and the inconvenience of initially figuring out where it is.
Lack of direction plagues the Castle Club as most of the time spent in it revolves around locating a tournament to play and chatting to numerous scattered Toads with your Mii character. The design amounts to a choppy attempt at adapting Miis to the old adventure modes of Mario Golf that needed a little more work before it was ready for the pros. Though there are four 18-hole courses and seven nine-hole courses to play as Tournament in sequential order, there is no cohesion between them or incentive to succeed other than to earn coins and unlock items along the way.
Item collectors will have a virtual field day with over 500 total goodies to either unlock while playing or purchase with coins earned. Collecting items ultimately is the meat and potatoes of the game as without them, Mario Golf: World Tour would deliver one of the blander Mario Golf campaigns of them all.
Outside the campaign lies Challenge Mode where fun gets kicked up a notch. This mode offers a total of 90 challenges evenly divided between a selection of nine total, nine and 18-hole courses. From slot machine point challenges to drilling ring shots, there are ample opportunities to rack up coins and, as the challenges progress and are completed, unlock additional courses and even more challenges. Frankly Challenge Mode bests Castle Club in depth and entertainment value and should be the go-to mode when booting up World Tour for some solo play.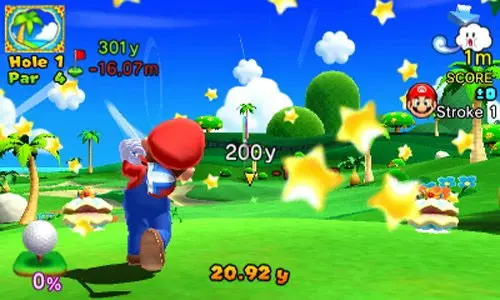 World Tour
is a gorgeous handheld sports game once on the links that looks stunning in 3D and even more so in 2D. After toggling back and forth a few times, the 2D was found preferable given there's already great depth and several layers in the course design. A little something is lost in the detail with 3D, though it is certainly no slouch, either.
Gameplay mechanics have gotten a couple new tweaks for a new generation of young and experienced golfers alike. There are now Item-specific shots that utilize Mario power-up Items to swiftly and comically dispense with course obstacles, such as annoying trees. Another neat feature is the ability to toggle between difficulty settings i.e. using spin, wind, multiple clicks-per-swing, etc. between strokes, so a round can be made as hard as it needs to be on a stroke-by-stroke basis rather than waiting for a round to finish. This is a big one for younger players so they can test out harder settings without fully committing to them for an entire tournament.
Where Nintendo chose to push the envelope and truly modernize the Mario Golf franchise in World Tour is in its online opportunities. They begin with options to play directly against friends or in a randomized skills-based challenge for a quick match that is, most importantly, easy and intuitive to join. Those modes are expected from Nintendo in this day and age.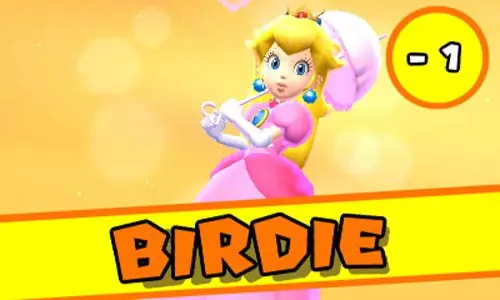 What isn't expected, and is infinitely welcome, is the inclusion of Tournament play. Not just Tournaments created by players, either. Nintendo is even hosting their own scheduled Tournaments that players can jump into and play along with. I can't recall a more ambitious effort by Nintendo into the online space than with
World Tour
that caters to casual and serious sports players alike, and hope it's a sign of a new direction that is taking hold and hot an anomaly that will be quickly forgotten.
Mario Golf: World Tour takes a cue from its name and pushes online play into new territory for a Nintendo handheld — or console for that matter — sports game. Like Mario Tennis Open before it, the modernization is a success in the visuals, but the gameplay feels like it's mostly stuck in neutral after such a long layoff. That isn't necessarily a bad thing since there's only so much you can do to a Mario-themed golf game that centers on hitting a ball into a hole. Still, it's a pity the supporting campaign wasn't more on target and less of a cumbersome mess.
Mario Golf: World Tour was reviewed on 3DS and furnished by Nintendo for the purposes of this review. It was released exclusively for 3DS on May 2, 2014.
TheHDRoom may be paid a small commission for any services or products ordered through select links on this page.