Hail, Caesar! Review: Who Fixes The Fixer?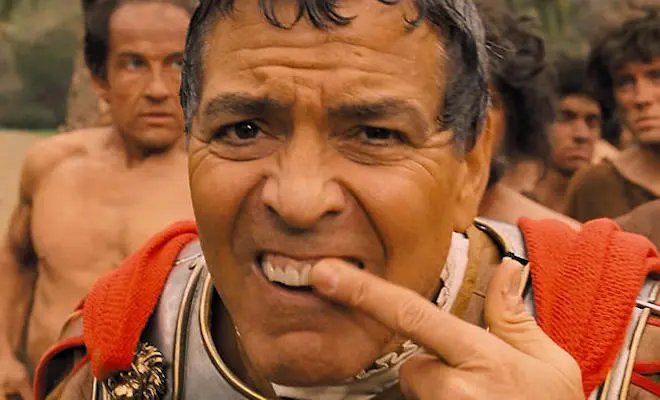 Hail, Caesar!, the newest film by Joel and Ethan Coen is kind of misleading in its premise. The advertising presents it as a kidnap/ransom caper film set in old Hollywood, but in reality, the film focuses on myriad problems on the lot at fictional Capitol Studios, and the only man that can fix them: Eddie Mannix (Josh Brolin).
Mannix (who was a real life studio executive for MGM) runs the day-to-day at the studio, but his boss is in New York. Every morning, the boss calls and Mannix gives his report. It never matters that the report is usually clean because of Eddie's hard work of keeping everything cool. All the boss cares about is the bottom line. Mannix, in addition to making sure everything runs smoothly, is also being courted by Lockheed for a cush dream job as a top-level executive. On top of that, communists are invading Hollywood, starlets are getting pregnant out of wedlock, leading men are being shuffled from film to film, and the studio's top star, Baird Whitlock (George Clooney) has, in fact, been kidnapped. What will Mannix do? Can he fix everything, or will he walk away for greener pastures with Lockheed?
As usual, the Coens have stuffed as many named actors as they could into the production, some in the tiniest of roles. It was a veritable who's who of Hollywood, as the likes of Scarlett Johansson, Tilda Swinton, Ralph Fiennes, and Channing Tatum are featured, and Jonah Hill and Frances McDormand have smaller roles (Hill has maybe two lines, and may be my favorite character in the whole film), and there are a ton of cameos. The best part (for me) is that Christopher Lambert and Clancy Brown are both in Hail, Caesar!, marking their first production together since 1986's Highlander — one of my favorite movies ever. Now there can be two, I guess.
In a nod to the classic Hollywood films that the Coens are trying to recreate here, Channing Tatum, as Burt Gurney, even has a ridiculous song and dance number, which really acts as the centerpiece to the film. The scene is well choreographed and Roger Deakins' cinematography here makes it look and feel like this was happening in the early 1950s. Also, Tatum's lines are kept to the very, very minimum, which allows him to highlight his true talent without ruining it by trying to act. Yes, even the Coens can coax a good performance out of Channing Tatum. The mind boggles.
The script for Hail, Caesar! is one of the brightest, and funniest of the Coen's storied careers. I can't remember laughing this hard at a Coen brothers film since Raising Arizona. The jokes come fast — some easy, others take a moment to materialize — and some are very subtle. On top of the written jokes are the scenarios that are ludicrous to watch now, but have some weight of truth to them. When a western star, Hobie Doyle (Alden Ehrenreich), is suddenly pulled from his cowboy movie and told to report to the set of a drama directed by the world-renowned Laurence Laurentz (Fiennes), the singing cowboy-slash-rope wrangler being cast in a 1950s New York high society story makes for some of the biggest laughs. Would that it T'were so simple.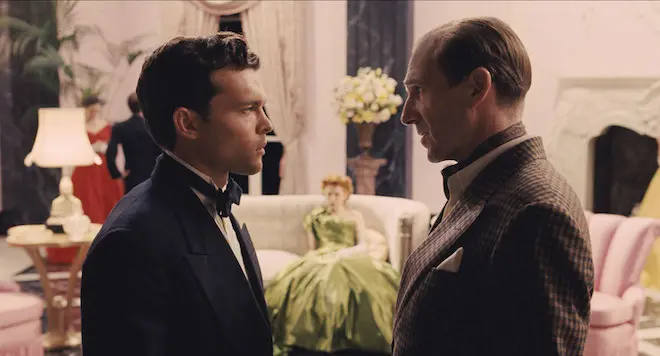 Brolin is perfect as Mannix, who can be tough when he needs to be, and smooth when it's called for. Mannix was a devout catholic, which is addressed to some humor, and the film really highlights how so many little disasters can happen on a movie set (Hail, Caesar! actually takes place in one single day), and the magic of Hollywood doesn't just happen. Mannix solves everything thrown his way — one way or another — but with the job offer looming, the audience is left to wonder if he will finally take the time to fix himself.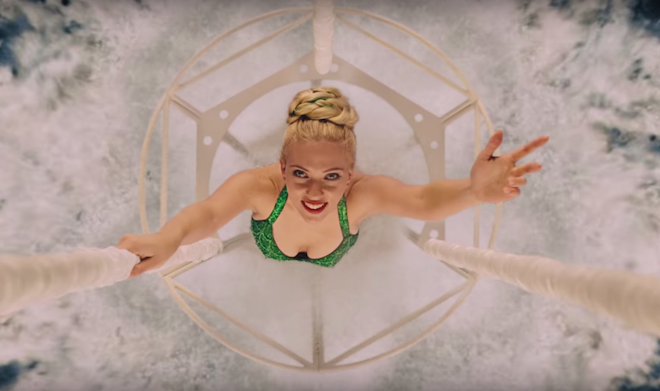 I honestly can't remember enjoying a Coen brothers movie this much since O' Brother, Where Art Thou, and that's not to say there haven't been some gems between then and now. Hail, Caesar! is one of those films that has so many layers of subtext and humor, that is begs to be watched a few times just to try and catch everything. And in typical Coen fashion, I know I missed some of the jokes and may not even get them all until three of four additional viewings. I still find new things in Raising Arizona, and expect the same thing to happen here in the future.
Hail, Caesar! is rated PG-13 and is in theaters nationwide now.
TheHDRoom may be paid a small commission for any services or products ordered through select links on this page.