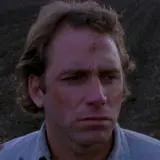 For 27 years, The Coen Brothers, Joel and Ethan, have been creating their own genre-defying brand of cinema, and 1984's Blood Simple was the film that started it all. On paper, the film seems to be a standard Noir thriller filled with twists and turns, but, even with their first effort, the brothers Coen were already making their own mark in the world of film whilst paying homage to those that came before and inspired them.
Julian Marty (Dan Hedaya) is a ne'er-do-well bar owner that is all but certain that his wife, Abby (Frances McDormand, in her first film role) is having an affair with one of his bartenders, Ray (John Getz). Marty hires a private dick named Loren Visser (M. Emmet Walsh) to find out the truth. Once Loren has indeed confirmed the affair, Marty spirals out of control and tasks Loren with murdering the pair. Thus begins a chain reaction of lies, deceit, backstabbing and, of course, murder; lots of murder.
The plot sounds like pretty generic fare, but in the hands of the Coens, the nearly worn out genre is given a new lease on life. The film does take a little while to get going, but once it does, it handles suspense in a way that most crime thrillers dream of. Primary characters are constantly suspecting each other of the worst creating this building sense of tension amongst everyone.
Despite the Coens being the obvious strong force behind the film, the actors bring their fare share to the table. While no one has a remarkable standalone performance, save for Walsh's private investigator Loren, two of the biggest moments of the film shine due to shared performances. One in the middle of the film with Getz and Hedaya is damn near Hitchcockian. The finale, which shifts to an almost Horror film vibe, gives McDormand and Walsh a chance to do some pretty incredible work which, up to that point, I wouldn't have expected.
One thing the Coens have nowadays that works so well for them is their own sense of style and pace. Although Blood Simple is by no means suffering in this regard, it does seem as though the brothers threw every influence or idea they had into making the film. Hitchcock's influence, as previously mentioned, is all over the film, as are some style nods to John Carpenter and Brian DePalma. There's even, out of nowhere, a shot using Sam Raimi's patented "Raimi-Cam" (Joel apparently had just finished helping Raimi edit Evil Dead). All of these odes to their influences are fun to notice and point out, but in the long run, make for an oddly edited film as it can sometimes feel all over the place. Perhaps that's part of the charm, because there's definitely no way to pigeonhole this film as regular crime thriller fare.
There is, however, a Coen Brothers staple that, even with their first film they were able to establish and that's finding comedy amidst horrific things. They would perfect this "dark comedy" motif over time, most notably with Fargo and No Country For Old Men, but it's obviously a theme they've gone after since day one. I'm sure some folks have a hard time finding anything funny in the midst of killing and ruthlessness, but the Coens manage to almost always find a way to bring some humor in a very organic way.
The ending is a prime example of finding humor in the darkest of places. After so much tension and anticipation, with quite the violent results, the film ends on a jarringly comedic note, which almost feels like they pulled a gag on you, but in the best way possible.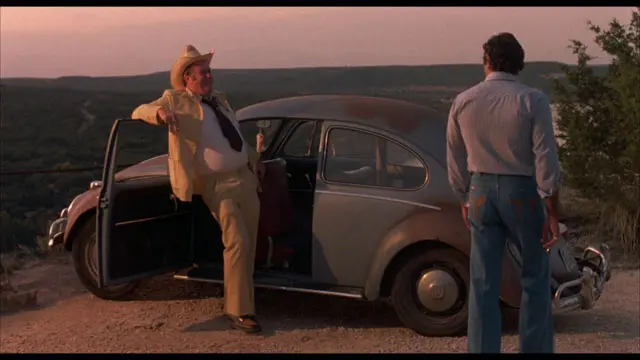 High-Def Presentation
For a movie that's never looked particularly good in any release it's been given, Blood Simple comes to Blu-ray with a transfer that finally does it some justice. With a 1080p AVC MPEG-4 encode, the film, despite its age, looks quite impressive and has some genuinely fine detail, especially in close shots. The overall picture does lean a little soft in wider scenes, but rarely looks bad.
I was personally most impressed with the handling of color and lighting in the film. Considering it's a film with a primarily muted palette, there are a few instances where colors truly shine and add to the overall feel of the film. While not perfect, it's a great leap forward from the DVDs that have come before it.
To go along with the nicely improved transfer is an equally improved is a 2.0 DTS-HD Master Audio track that, while far from mind-blowing, services the film quite well. Everything is very front heavy, but does maintain a wide spectrum amongst all speakers. Dialogue is crisp and clear, but can seem a bit soft in places. The sound really gets a chance to shine via music tracks and the score. These add a nice audio boost in all the right places. Overall, it's a pretty impressive track.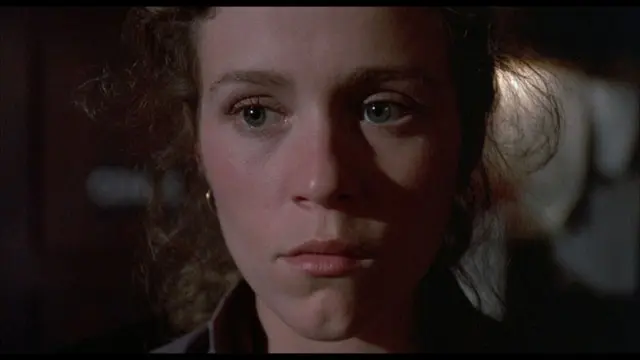 Beyond The Feature
Continuing in a tradition the Coen Brothers are notoriously, and sadly, known for, there is next to nothing in the way of special features. In fact, the only two things close to being special features are spoofs poking fun at the idea of special features themselves. Maybe one day they'll come along, as I'd love to hear their thoughts on, well, just about everything. Alas, I get the feeling that day will never come.
Audio Commentary with Kenneth Loring – Rather than make their own commentary, the Coens created this character of Kenneth Loring (one of the brothers is even rumored to portray Loring), a snooty film aficionado that pretends to be insightful but is actually just hilarious. Loring goes on long-winded explanations of scenes and background, but sometimes what he's talking about has absolutely nothing to do with what's on screen. For fans of the Coens, you'll definitely appreciate it but I'd urge everyone to give it at least one chance as it's not only the closest they'll ever come to a commentary, it's genuinely funny.
Intro to the Film (HD, 2 min) – While not actually a special feature, it is something additional to the film that felt worth noting. It's a quick intro that can only be accessed by starting the film. It features Mortimer Young, also of the fictitious Forever Young Films, explaining how the film has been restored and edited to the best of their abilities. A funny piece, for sure, that feels very Monty Python-y, but has the option to be skipped if one so chooses to do so.
Theatrical Trailer (HD, 2 min) -Rounding out the features is a standard theatrical trailer. If anything, this reveals just how bad the film has looked in the past and makes me quite thankful for this new restoration.
For being first-time filmmakers, Joel and Ethan Coen really knocked Blood Simple out of the park. They were able to defy genre convention while maintaining that same genres core sensibilities and, while still not having found their own voice completely, set the foundations for what would be their trademark style for years to come. With picture and audio quality finally worthy of the film, this release of Blood Simple on Blu-ray comes highly recommended to anyone that loves an unconventional tale with some murder and laughter thrown in for good measure.
– Matt Hardeman
Shop for Blood Simple on Blu-ray for a discounted price at Amazon.com (August 30, 2011 release date).
Blood Simple is also available in the Coen Brothers Collection on Blu-ray along with Fargo, Miller's Crossing and Raising Arizona. Click here to pick up the Coen Brothers Collection on Blu-ray for a discounted price at Amazon.com (August 30, 2011 release date).